How A Full Time Nurse Made $3,000 In Her First 3 Months Drop Servicing
Blog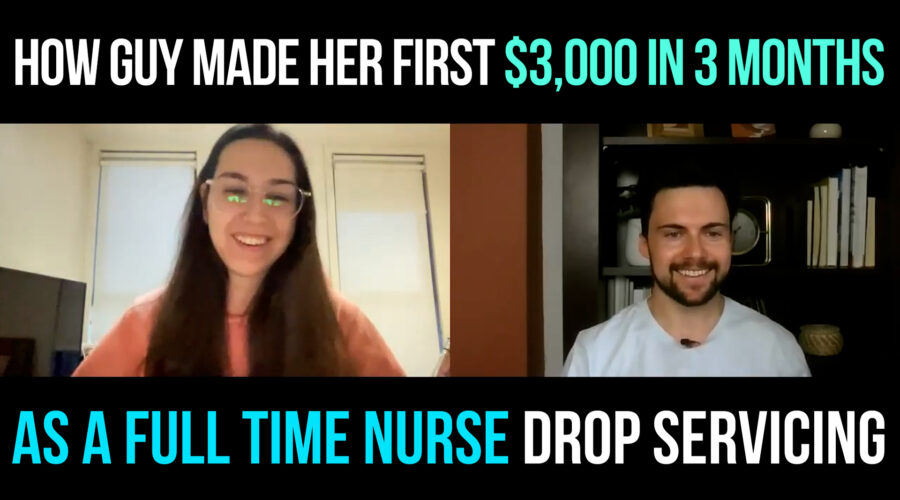 Guy is a nurse in Australia and was looking for a change.
She found that a service-based business would be perfect for her because she was able to get high-profit sales and automate most of the business. She joined the Drop Servicing Blueprint by Dylan Sigley program and quickly started getting results.
Today, she has a thriving video animation business that allows her to make a 5 figure side income while continuing to grow at a fast pace. In this interview, we learn about the secrets to her success.
Related Articles:
Drop Servicing Q&A: What's the best niche?
How Gehadul Made $10,000 In His First 20 hours (Drop Servicing)
Top 5 Success Secrets For Your Social Media Marketing Agency (Get $12,000 SMMA Sales)
Dylan Sigley Social Media Accounts: