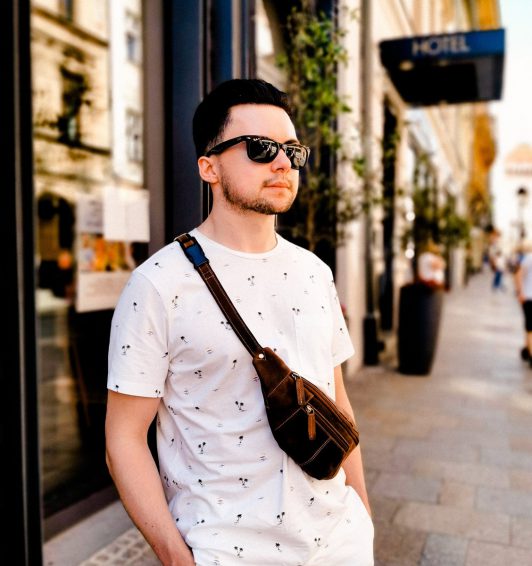 Who Is Dylan Sigley?
After graduating from Victoria University of Wellington in 2015 with his Masters of Management, Dylan Sigley went on to build and grow multiple online businesses selling digital services to clients worldwide.
From Graphic Design to Facebook Advertising, Dylan has had a hand in the marketing, sales, and delivery side of a range of service based businesses.
Taking this experience, he developed a variety of strategies and tactics forming the business model called Drop Servicing.
Since 2019, Dylan Sigley has helped hundreds of entrepreneurs grow their businesses using the strategies and tactics of the Drop Servicing business model.
To learn more about some of the client's Dylan Sigley and the team have helped, you can check out reviews for the Drop Servicing Blueprint here.
Watch Dylan Sigley's Youtube Videos
COMPLETE Drop Servicing Tutorial For Beginners 2022 | FREE Beginner Tutorial (STEP BY STEP Guide)
The MOST PROFITABLE Drop Servicing Niche for Beginners in 2022
EASIEST WAY To Find Your HIGH PROFIT Service in 2022 | Drop Servicing
Drop Servicing Blueprint Partner Program
Build, Scale and Automate your Drop Servicing business

The Drop Servicing Partner Program is the latest edition of our course, coaching and community.
It includes the step by step strategies and tactics to take you from beginner to advanced in drop servicing.
Including access to Dylan and other successful drop servicers in the community and weekly coaching calls.
30+ hours of detailed training and 100+ done for you templates to build your business in the fastest and most effective way possible.
VIP access to his expert team, your first business idea, the delivery system, packages, prices, niches, and your offer.
And much more…