Dylan Sigley's Journey To
The Drop Servicing Blueprint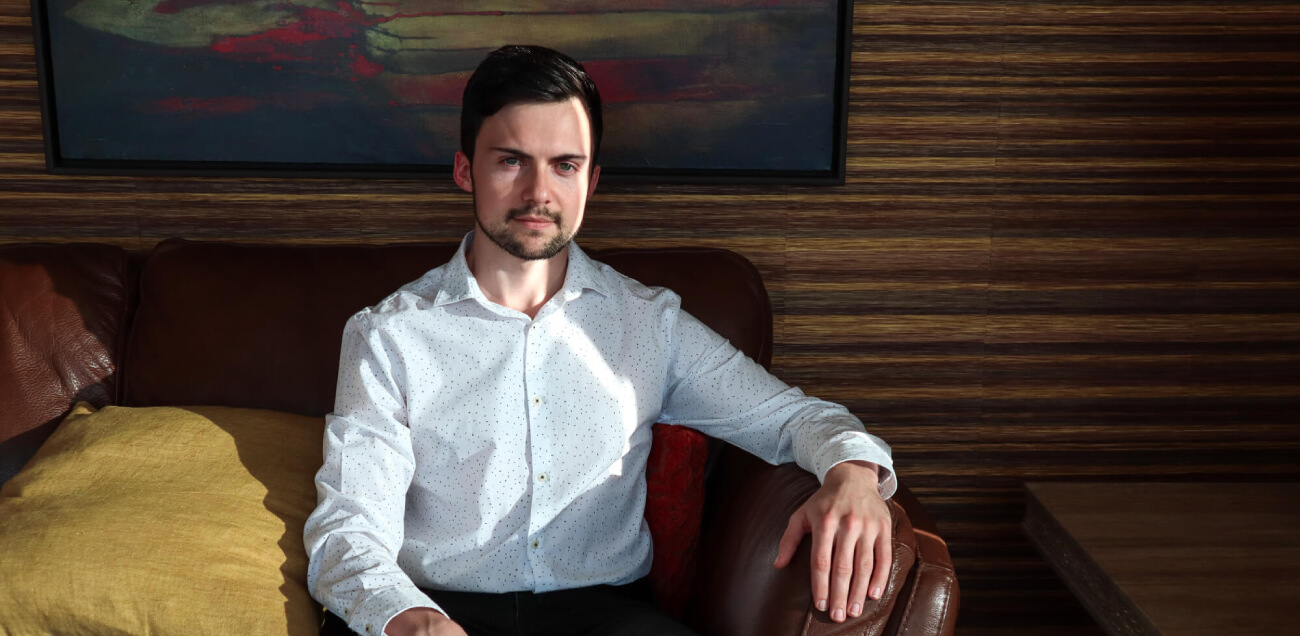 Dylan Sigley's origin story started in a small city called Wellington in New Zealand. There he was studying his bachelor of commerce degree majoring in management.
Always planning on starting his own business so he could achieve freedom, he felt like he had no ideas or direction so put this idea off in pursuit of a degree.
It was pretty clear from the beginning that he didn't want a 9-5 after his many experiences working minimum wage jobs, the latest of which was working in a call center cold calling people.
"I always knew I wanted to start a business for myself but didn't know how to do it or what it would be. Working minimum wage jobs from the age of 13 to 23 helped me realize I hate other people controlling what I can do with my time. In my final job I remember sitting there in my cubicle dreaming about having control and freedom. Even the corporate jobs I got offered after finishing my bachelors degree seemed like death to me."
Around this time Dylan discovered the world of online business and began voraciously consuming all of the content available and researching all of the business models.
"I began doing research into how to start an online business at the time. It was something I had awareness about in the back of my mind but I didn't have the slightest clue about any of it. It seemed crazy to me at the time that people could just make money on their laptops at a beach somewhere exotic. So I did research into all the usual business models but most of them didn't feel appealing because of the high costs or high competition."
Dylan discovered one business model in particular where you could sell services online and at the time there was only one course available on the market. So he began researching the course, looking at reviews, and discovered that it cost $5,000 and was only launched once per year.
"Then I discovered it was possible to sell services online by sourcing freelancers, creating a brand, and finding clients worldwide. I liked this business idea because it was free to start (you just needed to source the freelancers and reach out to clients. But more importantly there didn't seem to be much competition at all at the time. There was only one guy I knew about doing it and he sold a $5,000 course, it looked pretty legit but I didn't have that kind of money."
Dylan Sigley built a website with his roommate at that time in 2013, but when it came to starting the course he simply didn't have that kind of money. So he and his friend fell into procrastination, giving up on this first idea.
"After telling my friend about this business model I discovered, I somehow convinced him to build a website and start a business with me. It seemed like a good idea at the time because he had web design and development skills. Looking back I now realize we really didn't do anything to get it off the ground once we built the website, we pretty much left it to gather dust. From there we procrastinated and moved on to other things."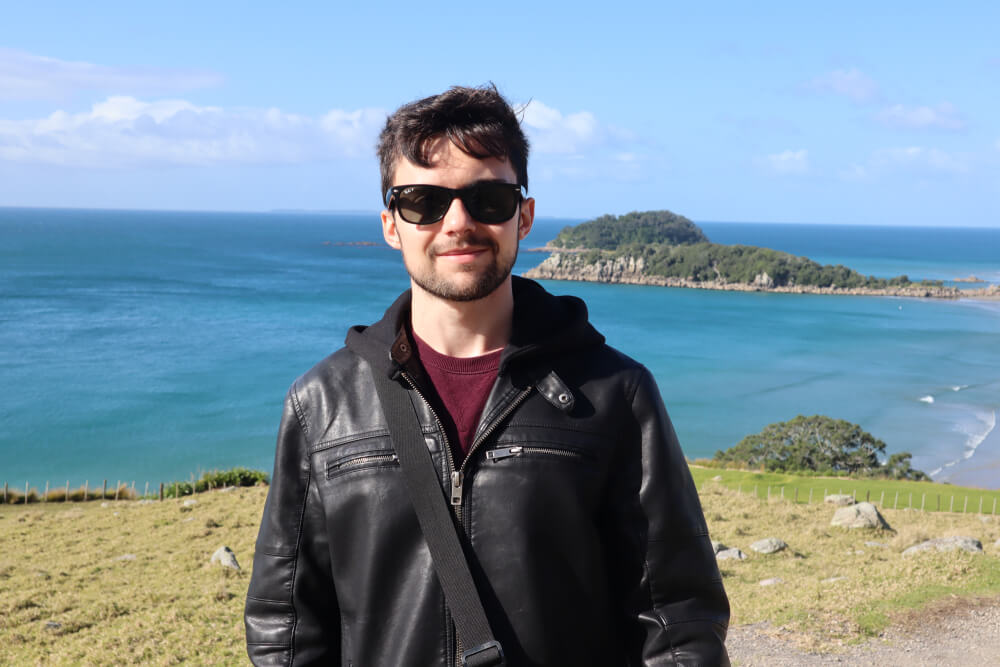 Two years later, in 2015, Dylan Sigley was completing his masters degree, his thesis was called 'entrepreneurial motivation and change' which involved traveling around New Zealand interviewing different entrepreneurs to learn about their experience.
"It was around this time, in 2015, I was talking to these very successful entrepreneurs talking about their motivations for building their businesses and I felt like I could relate to their reasons for doing so. It was the thing that sort of relit the fire for me about online business. I was about to finish my studies and there was no more road left to keep putting off my dreams."
He realized that he had that motivation to start a business but had no idea where to start. He always had that course in the back of his mind from two years prior but it was still out of his price range realistically. At the time Dylan Sigley was still working at the call center on minimum wage.
"I still didn't really know what to do other than having a general idea about a range of business models and an interest in one in particular. So I just bookmarked the course that cost $5,000 and started saving up to join that months before I could start it. It was going to take months for me to save up that amount."
The course he wanted to take launched once per year for one day, or at least that's what they said, so he was waiting until that launch day. It was a few months out so he used the time to start a business himself. This business was a coaching business, which was possibly foreshadowing his future at the Drop Servicing Blueprint.
"I had always been very into self development topics and coaching others to improve their lives. Because it was something I already did when it came to a range of topics I thought maybe I'd start a business around that. So while I waited for the course to launch I created a lousy website and like the website we created a couple years before, I didn't really do much with it because I was still putting off my dreams waiting for this course to be released."
Finally, the day of the launch came and Dylan Sigley was planning on joining via a payment plan. He still had no idea exactly how much it would cost. He only knew that the course was going to launch during the time he would be at work. So somehow he would have to join while at work.
"I still remember sneaking into the bathroom to buy this course during my shift at the call center. I opened up my phone and clicked the link in the email. I was shocked. The payment plan wasn't as good as I thought it was going to be so I didn't really have enough to afford it. This meant I needed to put it on my credit card which probably wasn't a good idea. But looking back I was desperate to make it happen and achieve my goals so while I wouldn't recommend most people do that I definitely don't regret it because look where it got me."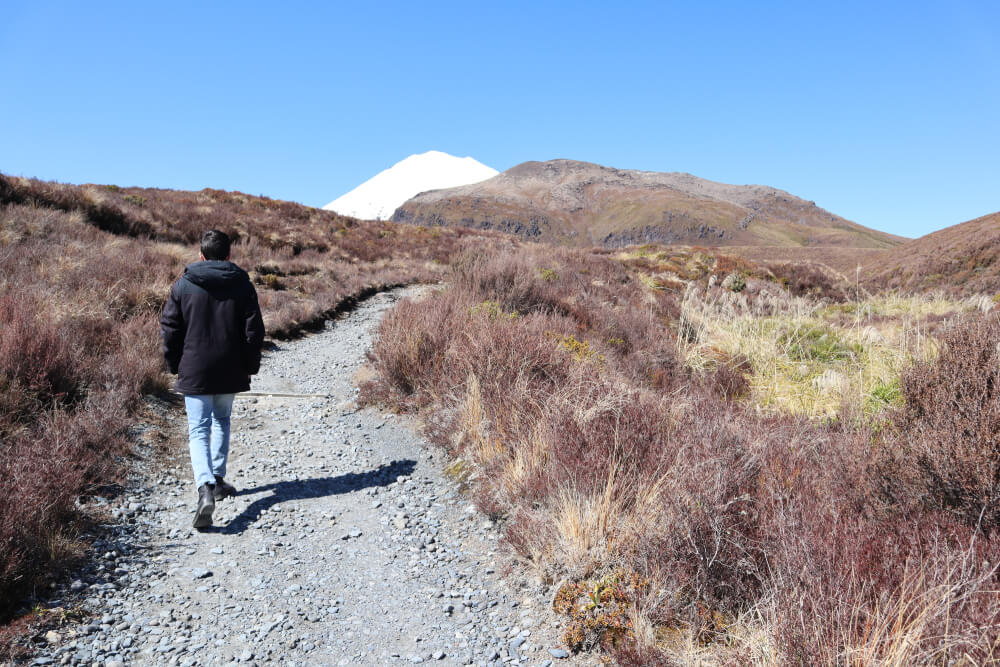 Once Dylan Sigley entered the course he was feeling highly motivated. The course, community, and coaching. As he went through it he started to realize it was all pretty basic. And looking back it probably wasn't worth $5,000 for a range of reasons. He was grateful for it as a catalyst for all of the success he achieved but this experience would direct him in creating the course he wished he had when starting. 
"That high you get when buying something is pretty huge when it comes to your biggest dream. So I was super excited about it. At the time it looked pretty good and the guy was really good at hyping it up. But it was pretty basic looking back. I never really thought about it till after the fact because I was caught up in the moment but I think it really over promises and underdelivers. Which really drives me when developing my own program. I don't want it to be super basic because that's what the masses want, I'm here to make it the best for those who truly want to take action and get results."
The process of building one of these businesses seemed to be relatively straight forward. There were a lot of pieces missing from the course but he was able to figure out how to build the business pretty quickly. Looking back Dylan felt like it was all common sense for the most part.
"I implemented what was taught there and it was pretty straightforward. There were certainly some good things about it. But what I took long term was making sure the steps are highly practical and detailed while being based on real businesses still working. Having direct access to the person teaching it and having people hold you accountable to your goals, the accountability aspect. Then the templates and resources to make it as easy as possible which removes a lot of the excuses and laziness that come with doing something new."
Dylan Sigley made fast progress in building the business in terms of creating the offer, finding his freelancer team and building a website. He finally got to the point where he was ready to launch but there was still this fear of failure. It can be difficult to believe something is possible before you've done it. He reflects on how important this belief is and how it's built in the Drop Servicing Blueprint.
"I had built the thing and it was ok but until you get that first sale there is a lot of fear about whether it's possible or not. Even if you know others are getting success you still sit there wondering 'is it possible for me'. So you only really get over that once you get your first success but I found it really helps a lot when you see other people getting results. It's that 'if they can do it, I can do it' mentality. Which is why in the Drop Servicing Blueprint we've got it so our students are posting sales in the community constantly to inspire everyone."
This persistence paid off when Dylan finally got his first sale. He describes it as being the best sale he ever made even after building multiple businesses driving 6 and 7 figure businesses. From there the belief through experience that it's possible led him to quickly find fast success.
"I remember walking home in the rain from my minimum wage job in the call center and looking down at my phone for a second then seeing that beautiful paypal icon pop up on my phone. That first every sale is the greatest feeling because that's when you realize it's possible and yeah it changed my life forever."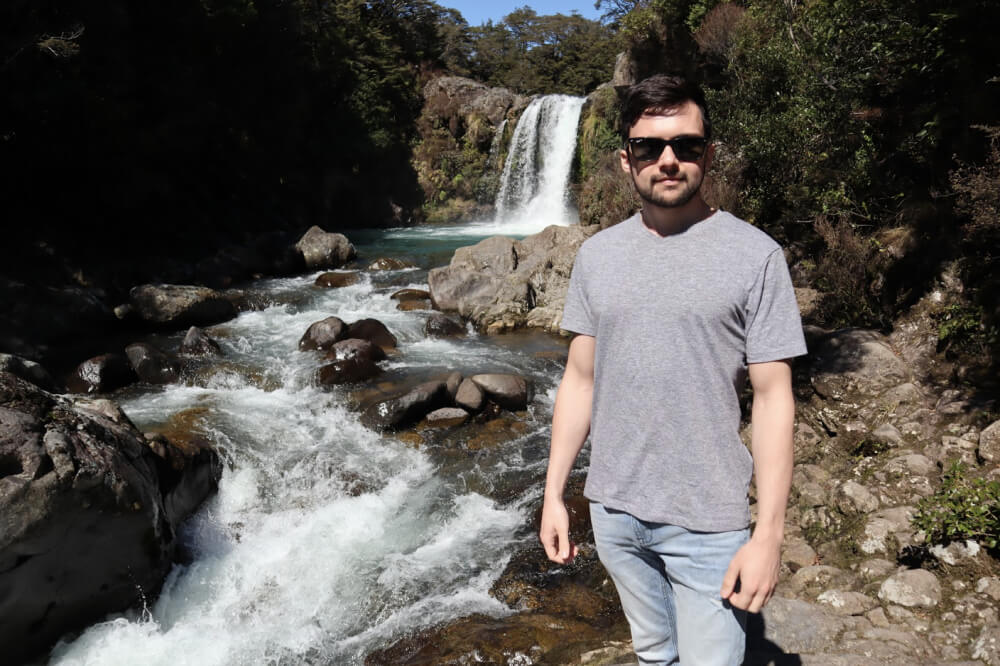 At this time Dylan was still working this part time job in the call center. The business was generating a few sales per month which amounted to around $5,000/month. This was a couple months after that first sale and he was thinking about quitting his job and moving in with his parents to build his business. Looking back he says this is not the best thing to do.
"So I had scaled up my business to a good point and felt like if I moved back in with my parents I would be able to get more results faster because I'd have more time. Looking back, I should have stayed in my day job for as long as I could. Because once you quit your job you have all the time in the world to invest into your business but the truth is it doesn't take that much time. If you have a job you will then have money to invest in your business, automate and scale a lot faster, then achieve your goals quicker. Think of it like this. If you quit your job you can work 16 hours a day and build all the systems to automate it. So now you have all the time in the world and you are just focused on marketing and sales. Looking back, I'd keep that job and invest in my business to get results faster."
Once he found something that was working he was able to double down on the strategy he was using to grow his revenue quickly. At the time he was using a range of marketing strategies and got success with all of them. He says it's about managing your resources sustainably and doubling down when it works.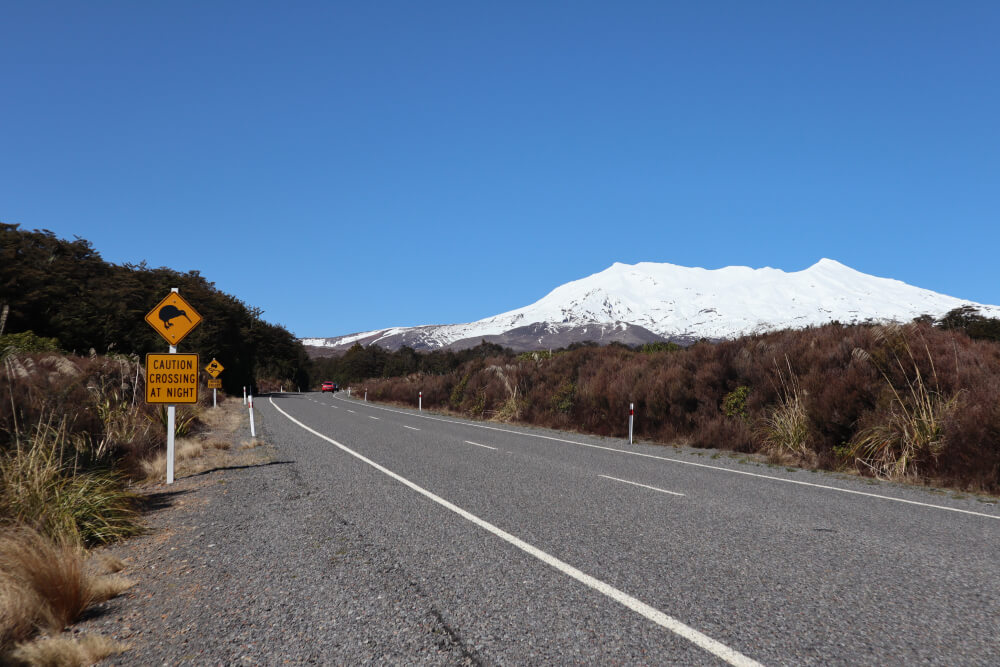 Now it was time for Dylan Sigley to move into the automation stage of his business. He details the process for automating everything with people and software to take himself out of the business.
"What I did was create written procedures complete with screen recordings and steps for every single piece of my business; lead generation, sales, and project management. Then I used software to automate that where I could, which is cheaper than hiring people. Finally, hiring people to execute on the systems created to fully automate every aspect of my business."
In October, Dylan began traveling the world with a fully automated business funding his freedom. He describes the feeling of achievement and designing his life around what he likes to do. The practice of gratitude is also important when it comes to the success side of things.
Dylan Sigley had achieved all of his initial goals of building a little online business that would allow him to live a life of freedom, fun, and adventure. His business was fully automated and he was making enough to live the lifestyle he wanted. Around this time he began consulting others on their businesses.
"It was an amazing feeling to finally have that business I'd been dreaming of. I was traveling the world including Asia, USA, and Europe. I had a lot more free time to do the stuff I wanted to do and found that a lot of the friends I made also had businesses. So I ended up consulting on a lot of my friends' businesses as well which showed me how much I love helping others achieve their goals."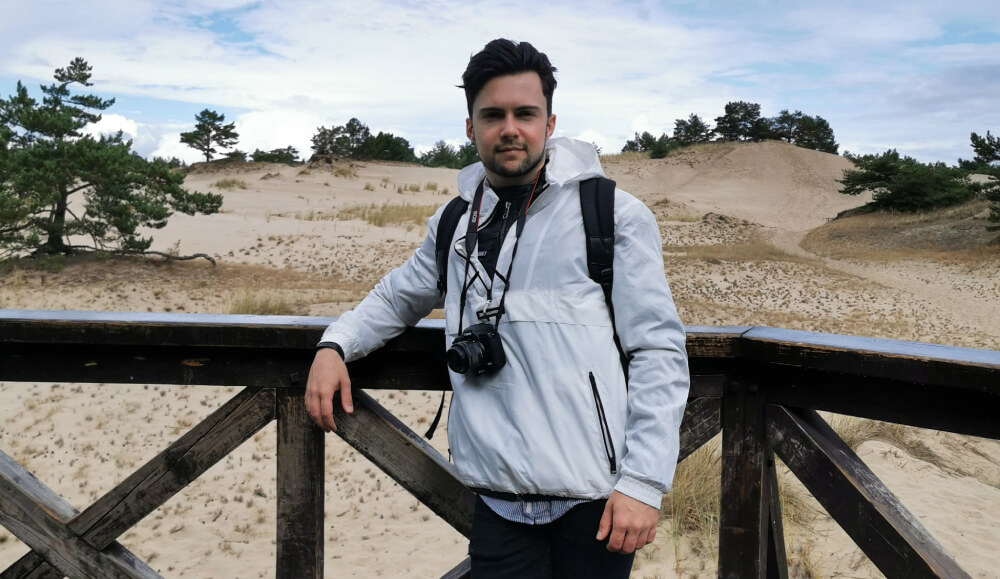 After refining the strategies and tactics he used to build, automate and scale his drop servicing business Dylan wanted to see how replicable this process was. So on top of consulting friends on their businesses he tried launching a few other businesses. Which turned out to be very successful. A couple of these were a facebook ads agency and a graphic design agency which he details here.
"After achieving that freedom and consulting others I launched a few other businesses with a couple highlights being a facebook ads agency where I landed our first $12,000 client in just 6 days and getting high ticket graphic design clients focusing on brand design which was cool. I began working on a wide array of services which gave me a lot of knowledge around how different services are delivered".
The Drop Servicing Blueprint was the natural evolution of Dylan Sigley's journey in online business. He already had a passion for building, automating, and scaling businesses. Building multiple successful 6 and 7 figure businesses. Then helping his friends do the same with his own businesses. There was a need for a new challenge. Looking back on his experience with a $5,000 course back in the day he was thinking about how he'd create a course that had everything that he wanted to have in that time. So he set out on engineering what would become the most 'results getting' online business course available online.
When designing the Drop Servicing Blueprint Dylan Sigley discovered a few core components that were essential to student success. Not in the way it's usually done though and definitely not how it was done in the $5,000 course that started his online business journey.
Pretty quickly Dylan Sigley's students began getting pretty great results, some of whose stories you can find here. At this point hundreds have quit their jobs with their drop servicing business. In the Drop Servicing Blueprint community there are entrepreneurs who have built 6 and even 7 figure businesses.
The Drop Servicing Blueprint is engineered for success. There are both 'do it yourself' and 'done with you' elements to the course. Meaning you could join and follow the steps to build your business while getting coaching, accountability and help in the Drop Servicing Blueprint community. The latest addition of the program is the Drop Servicing Blueprint partner program. Named so because of the new 'Done For You Business' module which includes everything from one of Dylan Sigley's businesses that he runs to this day. Here you're given VIP access to his expert team, your first business idea, the delivery system, packages, prices, niches, and your offer. The next evolution of the Drop Servicing Blueprint will be a range of digital services being included in the course itself. Meaning you will have all the done for you elements to build all the best drop servicing businesses on offer right now.
"I set out to create the best course on the market. I knew that first of all I'd give away everything from my own drop servicing businesses. Next I created highly detailed step by step modules on how to build the business from 0 to fully automated. I included 100+ 'done for you' templates for what to say from my own businesses. And I personally respond to my students in the Drop Servicing Blueprint community as well as do weekly live coaching sessions. Additionally we've now got other successful coaches helping students in the community. Our latest version of the program is the Drop Servicing Blueprint Partner Program which includes 'done for you business' modules where we provide access to high quality freelancers, high converting niches, your first business idea, offer, pricing, packages and everything you need to simply put together the pieces of your business."
Drop Servicing Blueprint Partner Program
Build, Automate & Scale Your Drop Servicing Business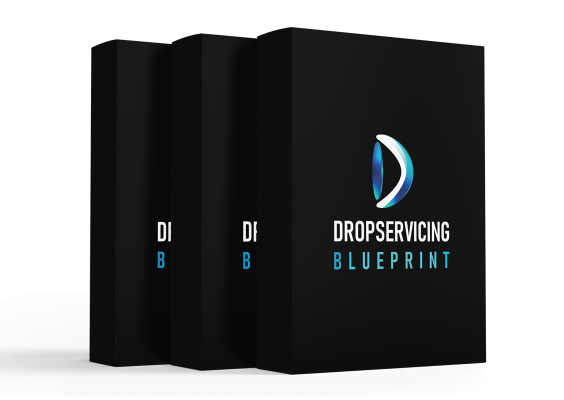 The Drop Servicing Partner Program is the latest edition of our course, coaching and community.
It includes the step by step strategies and tactics to take you from beginner to advanced in drop servicing.
Including access to Dylan and other successful drop servicers in the community and weekly coaching calls.
30+ hours of detailed training and 100+ done for you templates to build your business in the fastest and most effective way possible.
VIP access to his expert team, your first business idea, the delivery system, packages, prices, niches, and your offer.
And much more…
The MOST PROFITABLE Drop Servicing Niche for Beginners in 2022
COMPLETE Drop Servicing Tutorial For Beginners 2022 | FREE Beginner Tutorial (STEP BY STEP Guide)
How Christian Quit His Job In 3 Months And Made Over $142,000 - Drop Servicing Blueprint Review