The MOST PROFITABLE Drop Servicing Niche for Beginners in 2023
Blog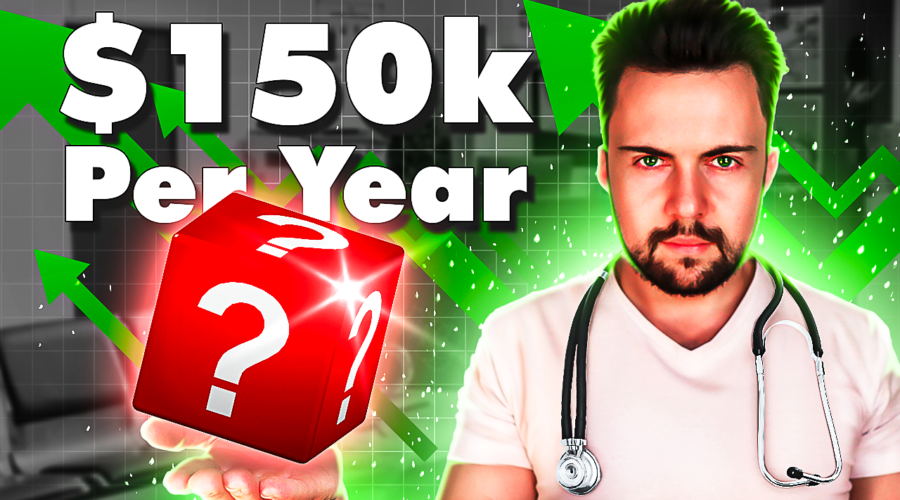 If you're heading in the wrong direction, progress is the last thing you need. To make your drop servicing business work, it's absolutely crucial that you know you're heading in the right direction. And you know you're doing that when you pick a great niche.
If you choose a bad niche from the get-go, you're setting yourself up for failure. The wheels will come off sooner or later. But if you're anything like I used to be, coming up with a good niche is no walk in the park. Maybe you've gone back and forth on your niche a whole heap of times, and you're frustrated. I get it. But don't worry because, in this article, I'm giving you what I believe to be the best niche in drop servicing.
It's highly profitable, simple to understand, and easy to sell. Hopefully, by the end of this video, you'll turn that frustration into confidence. I'm also giving you a full step-by-step breakdown of how you can build a drop servicing business with this niche even as a total beginner and start making sales. Let's jump into it.
Heraclitus, a Greek philosopher, once said that "change is the only constant in life." and the world of drop servicing is no different. The best niche last year is probably not the best niche this year.
That's why every year I put out a video giving you the inside scoop on what the most profitable niche the most successful drop servicers are using to get consistent high ticket sales. And now that it's 2023 it's time for another one. 


Firstly, for you to fully make use of this article, we need to answer a question — "What exactly makes a 'best' niche for a beginner to start." 
Well, the best niches hit a few key criteria. They're highly profitable – which isn't difficult for drop servicing, seeing as 70 – 90% of income is profit. It should also be easy to understand, so you don't need to get a Ph.D. to start making a bank. It should also be easy to sell, so you don't need to become the wolf of Wall Street to make it work. You want it to be in high demand with a lot of urgency and importance around it. This means that clients are ready and willing to buy without you needing to be pushy.
The niche I'm talking about today ticks all of these boxes, plus another one I didn't mention. It's new and exploding in demand at the moment. If you watch this video until the end, you'll also know every step you need in order to start making sales with it.
Okay I'll stop teasing and tell you the niche. Are you ready for it? Here it is…
It's 3D animation for medical agencies. I swear to god. People are absolutely killing it right now with this. The great thing about this niche is you have very little competition. Many drop servicers do animated video businesses, but not many focus on such a specific segment of animation. You have instant access to a ton of freelancers on Fiverr and other freelance platforms just by searching for medical animation. The demand is just growing and growing. And it's going to be a hot service for the medical clinic niche for years to come.
But let's break down how to set things up, get sales, and deliver the service. Let's go to my laptop real quick. The first thing you need to do is actually build the business itself and create the offer; otherwise, you'll have nothing but hopes and dreams to sell. Not a great business model.
So first, I'm going to show you some steps to figure out your packages and price. What you want to do, first of all, is just go to Fiverr.com. And then what you're going to want to do is click join. Once you've created your account, you can search for medical animation, and you can see a ton of freelancers and their prices. You can look at their reviews, their past work, see what they're charging, and the level of quality. Make a list of all the best freelancers & you'll get an idea of the average of the packages and prices. You can use these for the next step, where we research and compare it to competitors. Now you can decide which freelancers are your favorite based on their past work, their reviews, their prices, and so on.
Now, the next thing we're going to do is actually go and have a look at some competitors. Type in "medical animation agency," and you'll likely get some competitors. Here, you can see I've already brought up a few competitor websites, so we would need to reach out to them and get pricing during the sales process. It's a bit of a long process, but you can reach out to get a quote. If you search through enough competitors, you can get into discussions with them, posing as a potential client to work out their packages and prices. Then, you can compare and contrast your freelancers' packages and prices to get an idea of what you can sell, how much you can sell it for, and how much profit you can make from it.
Generally, you can set your price anywhere within that margin. Now you've got your pricing and packages, you're going to want to set up your website. You're going to base your website on what your competitors' websites are like because there's no point reinventing the wheel. It's already working for them, and they've probably spent thousands of dollars on testing things. So you don't have to. Look through all of your competitors' websites to look for similarities and differences. Note those down, and then you can move on to the next step. Setting up your website with a domain name. You can get ones for like $8 or even a dollar on namecheap.com, which I use personally. 
And from there, you want to set up your website or your LinkedIn page if you want to get your first sales without spending anything on your business. In terms of a website builder, though, I recommend Divi. That's the one that I recommend if you're going to go with a WordPress site. It's great and only $89 a year or something like that. So, I recommend signing up for Divi. Or you can just create a LinkedIn page and turn that into an offer page for your Drop Servicing business. That way, you can get your first sales for free. 
So, after you've set everything up, the next step is to get your offer ready. First, we want to find potential e-commerce clients to work with. One of the best free ways of doing so is Instagram.
Essentially, Instagram allows us to easily find tens of thousands of potential clients very quickly. We can then turn those into paying customers with a simple DM. You can get their email to reach out as well. So check out that Instagram outreach video if you haven't already. What we're doing here is essentially putting our offer in front of decision-makers in order to get those potential opportunities to close a deal. 
But remember, with any offer, you want to have a certain amount of urgency and importance around it. This makes it way more likely to get the sale. If you're just saying the same thing that every other medical animation company out there is saying, you won't stand out. What you want to do in order to figure out the best offer is continuously test new copy. Be creative here, guys. Come up with ideas. Look at what other companies are offering and how. And then put together the best offer over time. 
It takes a bit of time, but if you follow these steps to build a simple medical animation business and send a good volume of DM's to companies over Instagram – you'll get sales in no time.
But once you get those sales, what are you going to do? Deliver it, obviously. And with a medical animation business, it's really simple. And with any drop servicing business, I don't recommend you work with the freelancers directly on the platform in the long term. It ends up costing you and the freelancer more. However, for the first few projects, you can work with the freelancer directly on Fiverr because it adds more security and trust at the beginning of the relationship. The thing is, though, we only pay the freelancer after we get paid by the client, so that fixes a lot of the issues of having to hire someone or spend anything before we get a sale. 
So what do you do once you get the sale? Well, build a questionnaire with the help of your freelancer. This questionnaire should include everything your freelancer needs to deliver the service. Once your client buys from you – send the questionnaire to them along with any contract or agreement you have.
The next step depends on what you're selling. For example, if you're selling an ad creation service where you produce a video for them – then you can handle the service entirely over email. But what if your service is a campaign management service where you need access to their ad account? In that case – create a business email address for your freelancer, which they use to access the client's account. Then, the freelancer does the work. 
And let's talk about a few payment methods for a moment. You can use Stripe, PayPal & direct bank transfer. But a downside is that PayPal kicks your ass with fees. Using something like TransferWise is way better because the fees are much lower. 
So, that really is how simple the process can be. This gets easier when you have the most profitable niche out there. This is one of the best business ideas and niches to get started with if you're a beginner at drop servicing right now. And that's why I recommend you get started with this niche for your first drop servicing business. You're welcome.