Make $10,000/Month Drop Servicing This!
Blog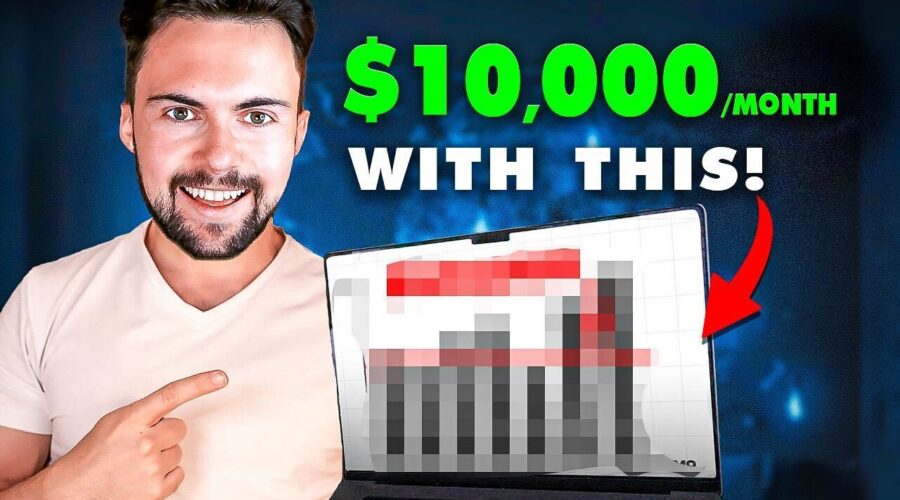 What if I told you it's possible to create a $10,000 profit per month logo design business with drop servicing? Or better yet, what if I actually showed you? Well, in this video we're going to do exactly that
If you stick around till the end of this video, I'll even tell you how Lauren here landed this $8,000 client and sold them additional services. So I promise you'll have the practical knowledge you need to get started right away. With that, let's dive into the world of logo design and drop servicing.
Now, you might be asking why logo design? The truth is, a logo is much more than just an image that makes you think your company is fancy and cool; it's the first impression of a business. It's an essential part of a company's brand identity because it's a cold hard fact that a well designed logo can contribute to business success, while a bad logo can imply inexperience and low quality, turning off potential customers. A logo is the cornerstone of a brand, and new businesses, in particular, need that strong start.
This is why the best niche for logo design businesses are newly registered companies, they are an incredible niche for logo design services. Here's why: they're just starting their journey and looking for ways to stand out from the competition. A professionally designed logo can give them that competitive edge. Plus, they're more likely to invest in additional services, like business cards or website design, once they trust your work. So the potential for upselling down the line is huge!
Now, you might be wondering where to find these new companies. Well I'm going to show you right now, there are a ton of online directories and databases where you can find newly registered businesses. Websites like the US Small Business Administration, the Companies House in the UK, or your local chamber of commerce often provide lists of new businesses. Also, business-oriented social networking sites like LinkedIn can be an excellent place to find startups.
So let me show you exactly how to find these newly registered companies…
Okay, now let's talk about building the business. The first step is finding a freelancer who will be your design partner. You can find talented freelancers on platforms like Fiverr, Upwork, or 99designs. But remember, quality is key. Review their portfolios and read customer reviews to ensure you're partnering with someone who can deliver.
Now, onto creating an offer. You'll need to package your services in a way that appeals to your target customers. This could be a single logo design, or a package that includes logo design plus brand collateral like business cards and letterheads. Pricing is crucial here – it needs to be high enough to ensure a good profit margin, but also competitive.
Once you have your offer ready, it's time to find clients. Start by reaching out directly to new companies you found in the directories. Then, set up a website or social media page where you can showcase your work and attract inbound leads. Consider offering a discount for the first few clients to encourage them to give your services a try.
And to show you how easy it can be to sell logo design and upsell additional services to them let me tell you about Lauren here, her story is really cool because she used the strategy I just showed you to find her first drop servicing client, today she actually runs a huge business that does a lot more than logo design, but she landed her first logo design client and upsold them additional services related to logo design to make $8,738 with her first sale.
And she realized early in her career that with Drop Servicing, you are not just selling the client and individual service, you are actually getting to know them and their needs so you can provide them with additional services that actually provide them with more value and also give you much larger profit margins. The relationships you build in your business are most important because they lead to long-term value exchange between you and the client.
Once the client knows, likes, and trusts you, recommending additional services that will actually help them is always an easy strategy to add in. In fact, I remember when I first started with Drop Servicing, I had a bit of success in my first year and had a pretty big list of clients by that point, about 100 or so, and I was sitting there one day thinking to myself how could I instantly make more profit with as little work as possible and I came up with the idea to email all of my clients offering them additional services.
And guess what? From that one little idea, I was able to generate 30% more revenue from a single email and, in the process, provide my clients with a lot more value so that we build an even deeper relationship which is a good thing for you and the client.