EVERY Side Hustle That Will Pay You DAILY ($30,628/Month)
Blog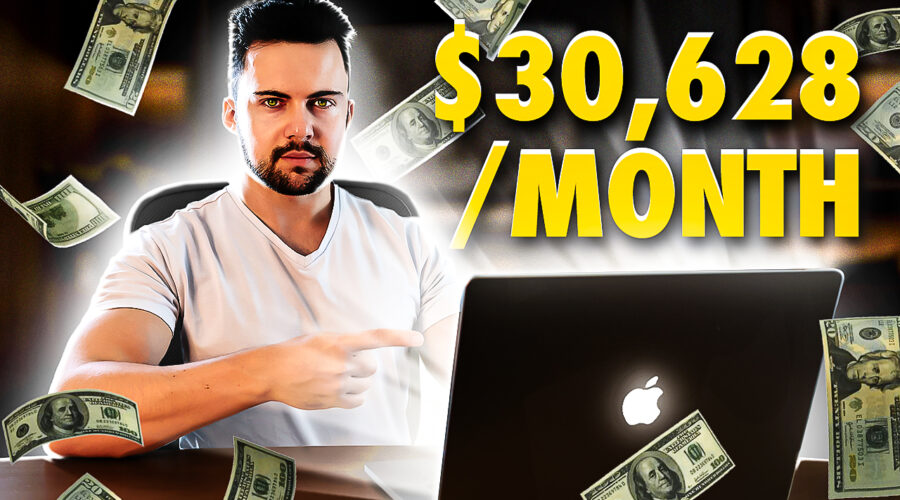 Starting a side hustle is a great way to bring in extra cash alongside your job at the end of each month. However, finding the right side hustle can be a real pain, so in this video, I'm going to lay out pretty much every viable side hustle that you can possibly do. There's something for everyone on this list, so whether you're a wordsmith or a manual laborer, you'll want to keep watching. With that being said, let's take a look at the top side hustles you can start this year.
Side Hustle Idea #1 Freelancing
Whilst doing research for this video, I came across a mind blowing statistic. Did you know that Google, the fourth largest company in the world, has more freelancers than permanent employees? I want you to think about that for a second. Freelance is the direction that employers are moving to, so you've got to get on board now. Let me explain how.
So freelancing is basically where you offer services to businesses. This covers literally anything from social media management to YouTube scriptwriting. So, if you've got a skill, you can monetize it and start earning money quickly. The way you go about finding work is pretty simple too. There are dedicated sites like Upwork and People Per Hour that allow you to create a profile and bid for jobs set by clients. 
Now, it's gonna take a little while for you to start hearing back from prospects and getting work because when you start out, you won't have any past experience, testimonials, or a portfolio. To make starting out a little easier, consider offering your work for free in exchange for a few testimonials. Then, once your profile looks more professional, monetize your services and start watching the money roll in.
If you're serious about freelancing, I want you to make a promise to yourself. Apply to ten jobs every day until you land 3-4 clients. If you can stick to this principle, you're going to earn a lot of money from freelancing.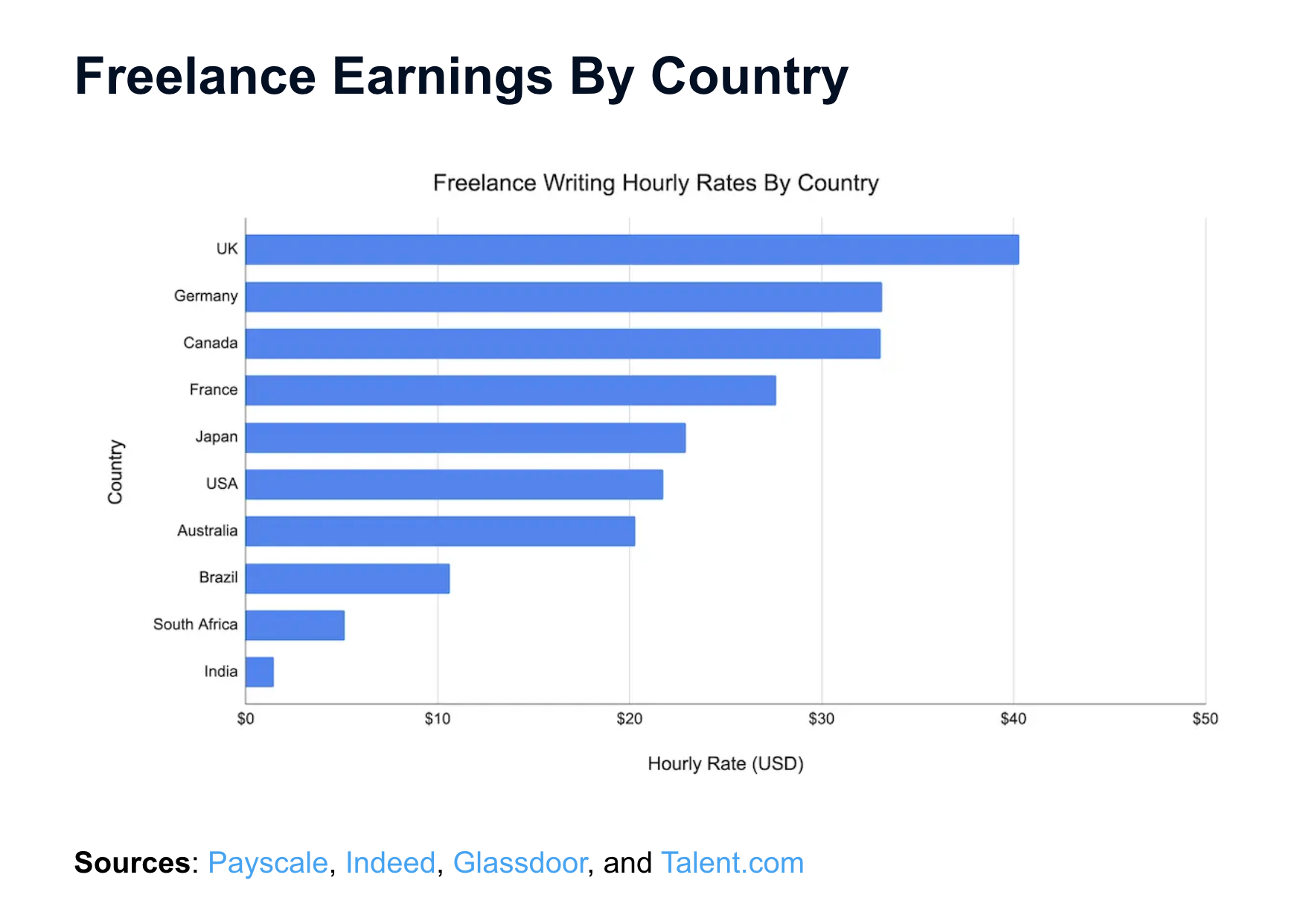 Side Hustle Idea #2 Thumbnail Design
Let me tell you something. Thumbnails are the secret key to a YouTube channel's success. You might assume it's the quality of the video or the person in front of the camera, but think about it for a second. To actually click on the video and experience the quality and information, you have to be interested in the thumbnail. And trust me, YouTube channels know this, and they're willing to pay thumbnail designers a lot of money. I mean, get this. Mr. Beast pays his thumbnail designers about $10k per video! So when I say there is a lot of money in thumbnail design, I'm really not joking.
To get into thumbnail design, you're first going to need some clients. To get your hands on a few, I recommend you reach out to YouTubers with, say, under 100K subscribers and offer to design their thumbnails for them. Sweeten the offer with a few free designs, and you'll start getting a few clients in no time.
When it comes to actually designing thumbnails, it's going to take some trial and error, but there are a few tools that you can use to make the process a little easier. If you use a website like Canva, all the formatting will be done for you, and you can just focus on actually designing the thumbnails. As you get more practice, you'll learn what works, and you'll be able to start charging more for your services.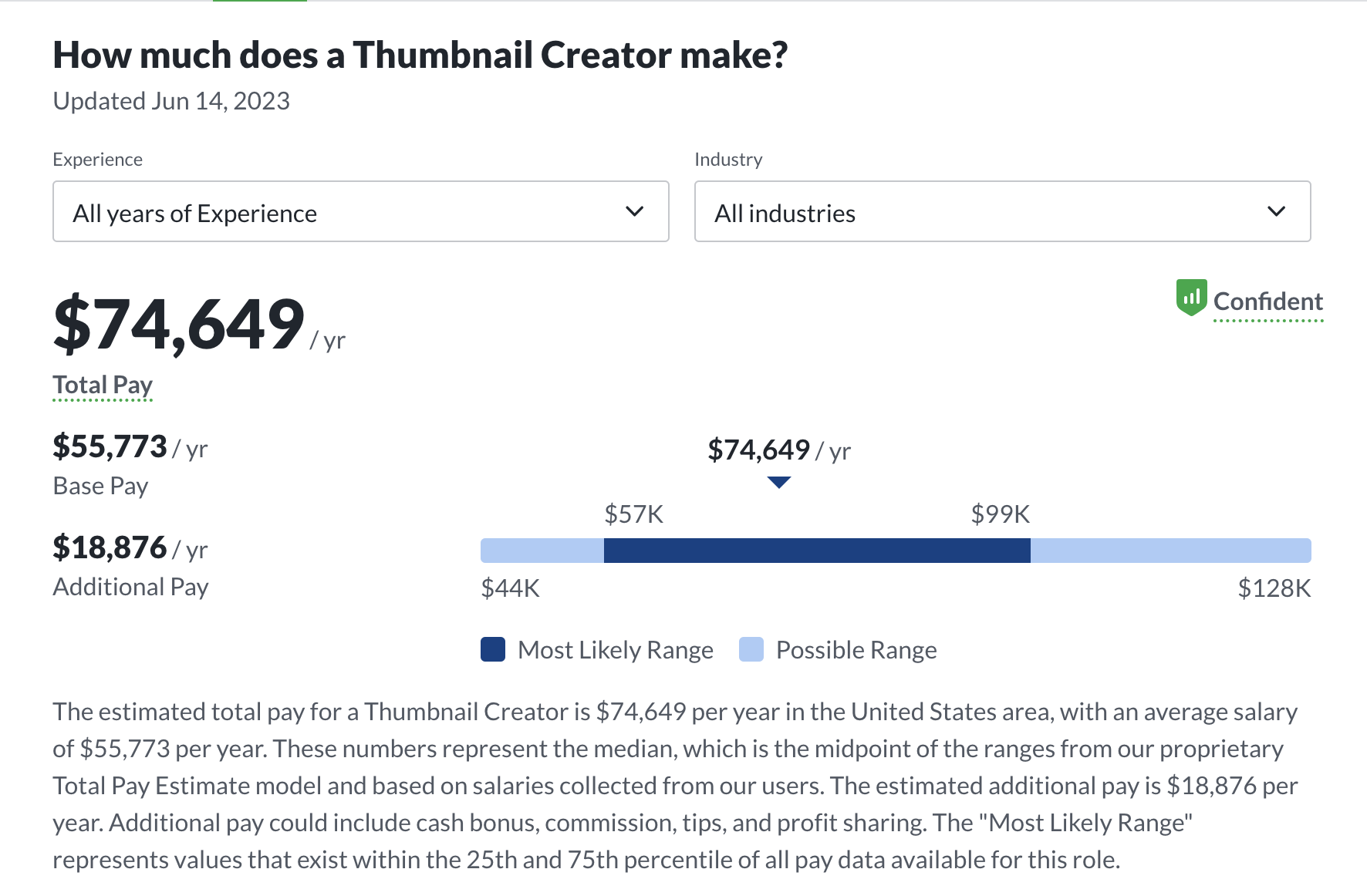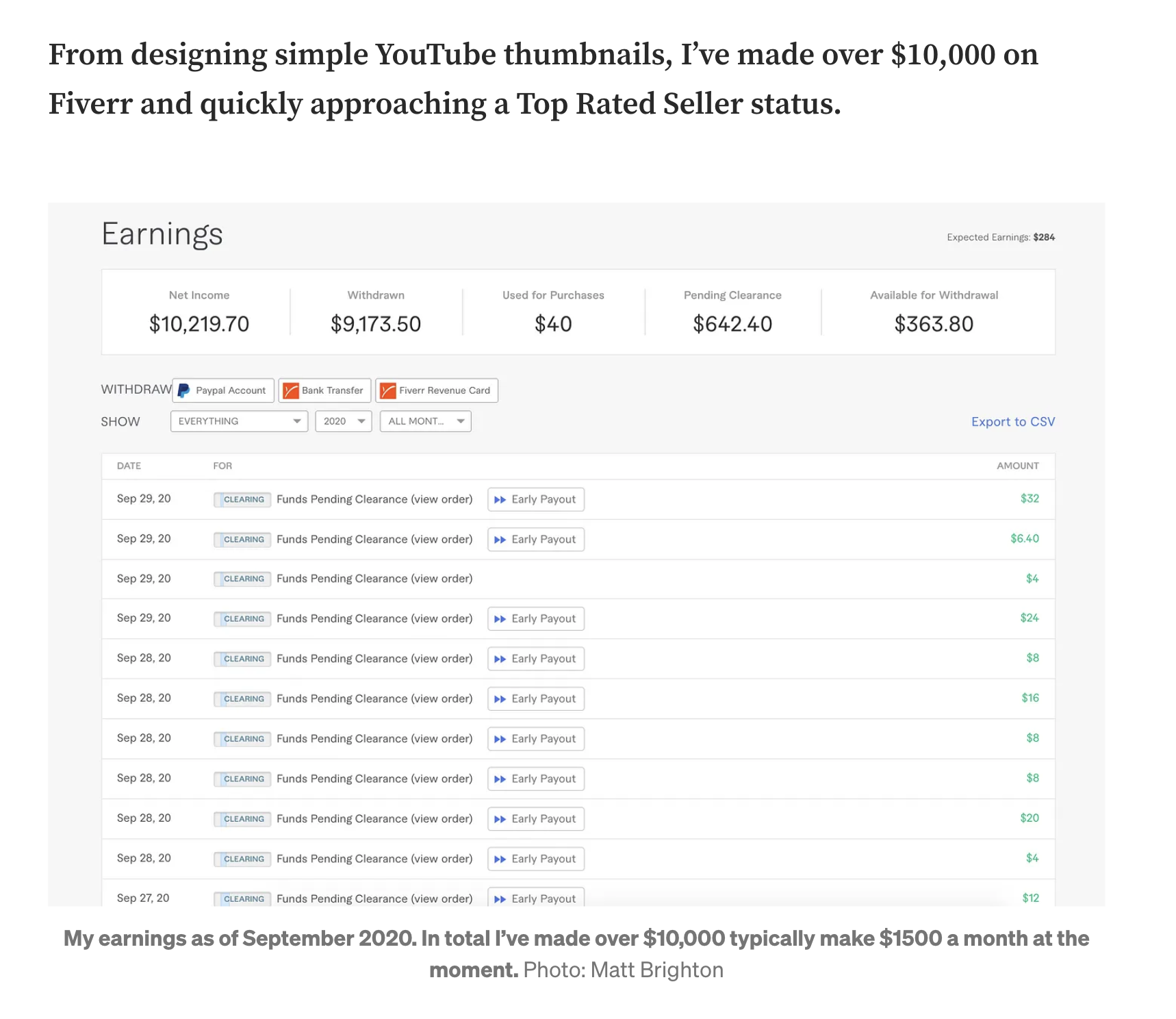 Side Hustle Idea #3 Copywriting
Copywriting is one of my favorite ways to make money online, and I'd like to share the story of how I found out about this side hustle. I first read it on this random blog post way back, and it literally changed my life. Gary Dahl was an aspiring entrepreneur and did freelance copywriting for a living. He made an okay living, but one day, he decided to sell his own product. And let me tell you, his product wasn't anything fancy. I mean, the guy was selling rocks! But through the power of his copy, he was able to sell close to $1 million in revenue in a single month. Oh, and by the way, each rock sold for less than $4. Yeah, that's the power of copywriting, and if you want to earn some serious money this year, I can't recommend this side hustle enough.
To land your first copywriting client, you're going to want to build up a 'prospect list' of a bunch of local businesses in your area across a wide range of niches. Once you've done this, send them a personalized email explaining who you are and what value you can bring to their business. Once you get a few replies, you can negotiate retainers and literally earn a full-time income in your evenings.
The services that you can offer are basically unlimited. You can handle a business's email marketing, social media ads, blog content, Google ads, landing pages, opt-in pages, sales letters, and even video sales letters. The possibilities are literally endless!
This skill is so valuable because it'll teach you how to engage with an audience and how to sell. These skills are going to pay dividends if you ever start your own business because if you can sell, you don't need to have an entirely unique or groundbreaking product. So, if you're just starting out in your money-making journey, it's a good idea to learn copywriting not only for the income but also for the life-long skills that you'll develop.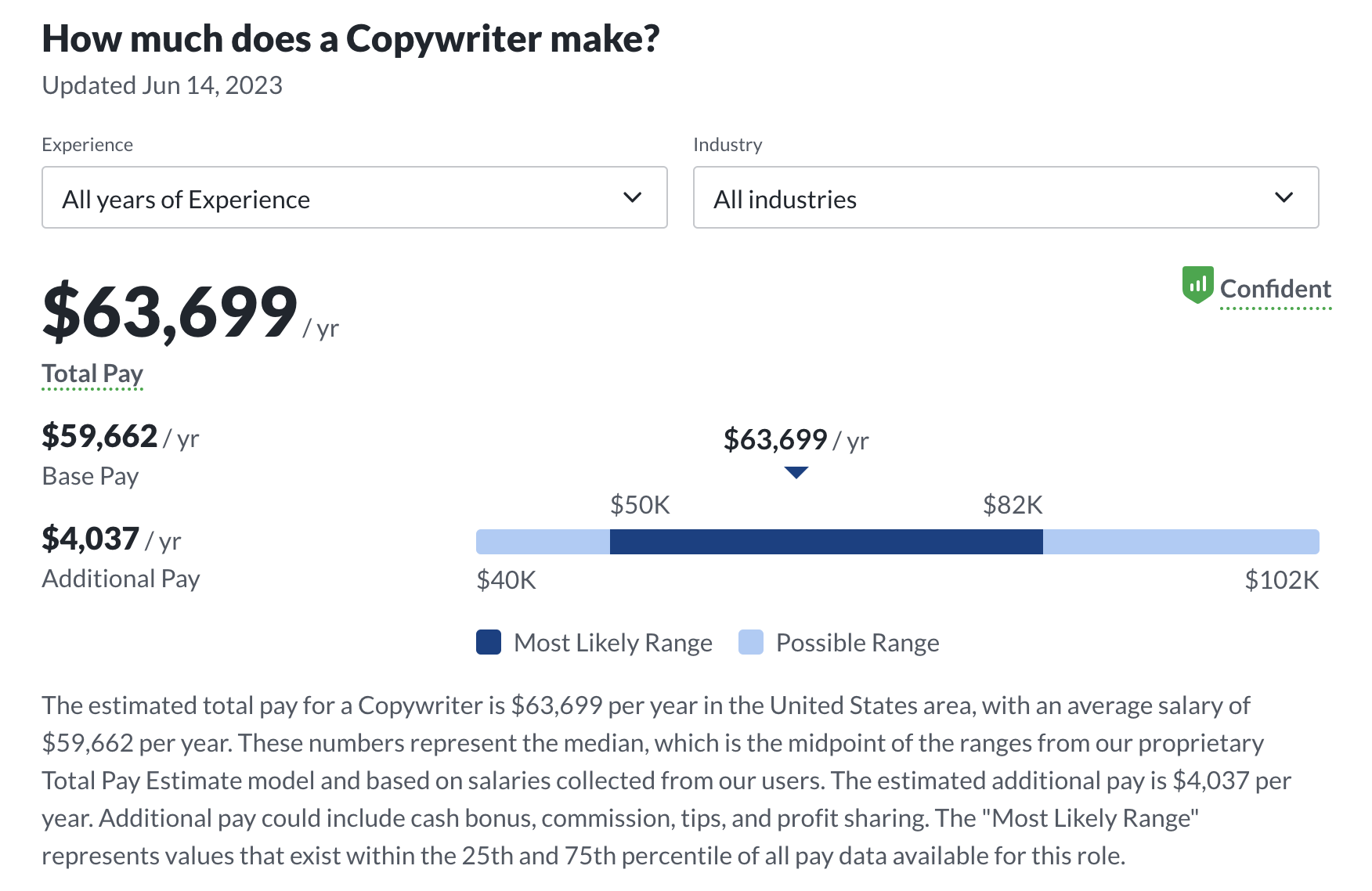 Side Hustle Idea #4 Affiliate Marketing
You might not know it, but whenever you buy a product, there's a good chance that it made someone other than the business you brought it from a lot of money. How? Through affiliate marketing. To put this into perspective, let me tell you that 81% of advertisers and 84% of publishers in the U.S. have turned to affiliate marketing. Oh, and according to Awin, affiliates made $1.3 billion from commissions last year. That's how much potential there is to earn money through affiliate marketing.
By now, you're probably asking what affiliate marketing actually is. Well, it's basically where you sell someone else's product and earn a commission for every sale that you make. This means that you can earn profit from a product without ever actually creating a product! Pretty neat, right?
The way that you go about promoting your affiliate links is up to you, and the possibilities are virtually endless. But if you're just starting out, I'd recommend you start a blog. This will help you build an audience that will trust you, so when you start recommending products, they'll be more likely to buy. Just remember to provide value before you start asking your audience to buy stuff. And if you can, promote higher ticket items so you can earn more money per sale. 
Out of all the side hustles on this list, affiliate marketing probably has the biggest potential to earn you passive income, meaning you can earn money whilst you sleep. That being said, you're going to have to put a lot, and I mean a lot, of time and effort in upfront to reap any kind of reward.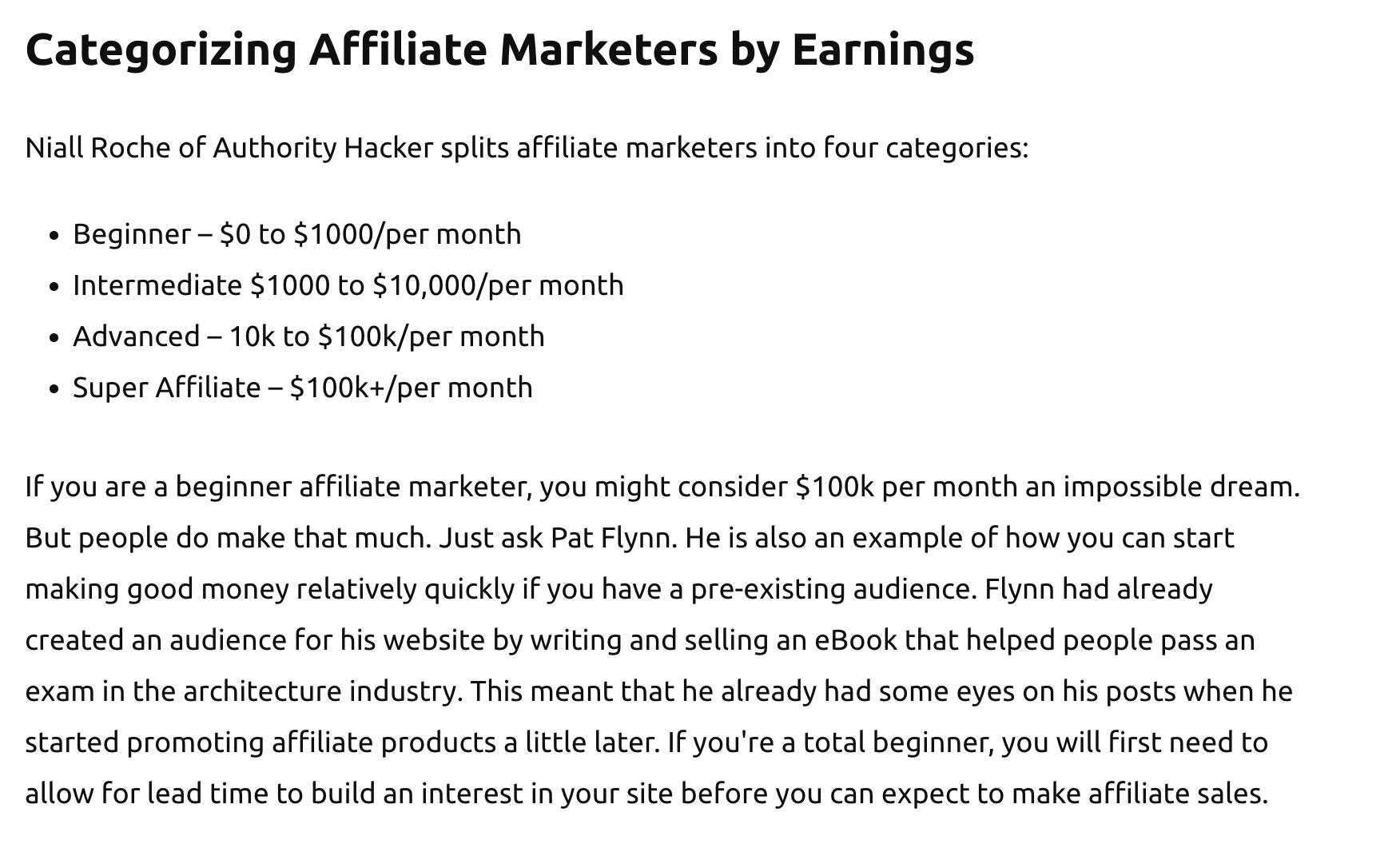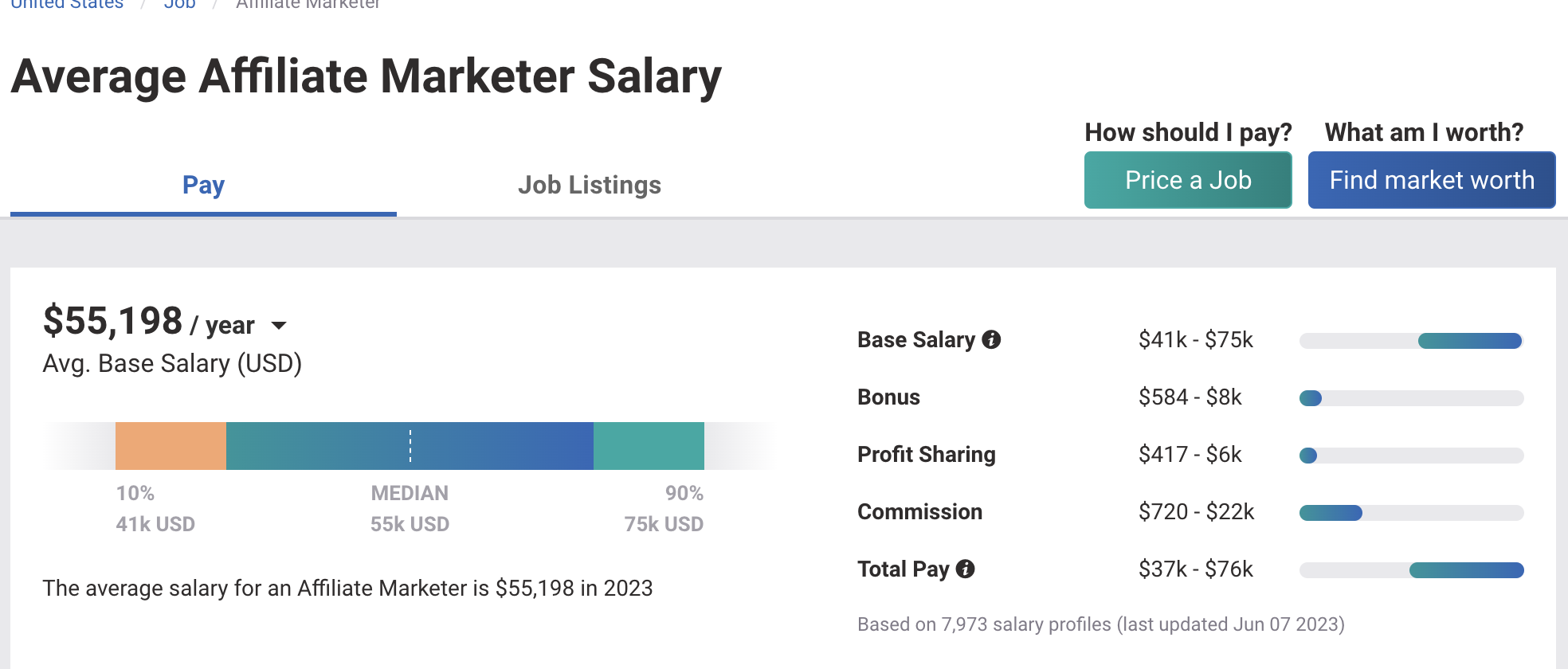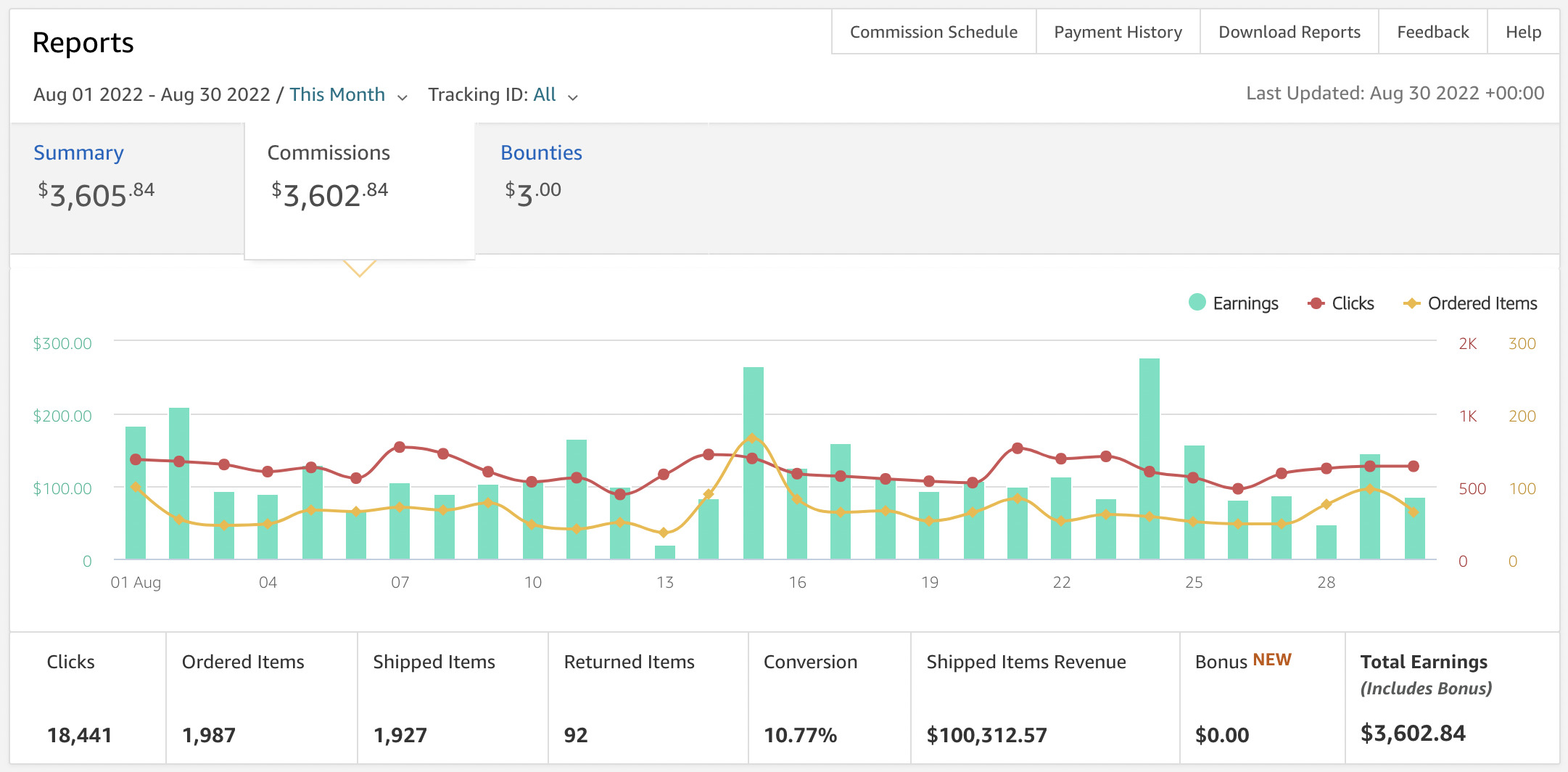 Side Hustle Idea #5 Create a Drop Servicing Business
If I could only ever start one business or side hustle, I'm going to be honest, it would be a drop servicing business. It's simple and efficient, and there's unlimited opportunity to scale and grow your wealth. You just have to look at the kind of revenue some of these businesses are making. For instance, the marketing company Sociallyin charges $20,000 per month minimum per project, and they take on several clients at a time. 
So drop servicing is basically where you offer to work with businesses by cold outreach, as I mentioned a moment ago, and then outsource that work to a freelancer on a site like Fiverr. Your profit margins are overall lower because you have to pay a third party to complete the work, but your capacity to take on more clients is pretty much unlimited because the only thing you have to worry about is finding more clients and landing more work. So, your overall profitability is way higher. 
The other great thing about drop servicing is that you can choose any niche that you want. So, if you love copywriting, offer copywriting services. If you love video editing, go for that. Hey, you could even offer to take care of a business's entire online marketing structure and hire different freelancers for video editing, social media content, etc.
Oh, and if you're really interested in starting your own drop servicing business, check out the first link in the video description. I'm giving out free training to anyone serious about their financial future, and I'll teach you literally everything you need to know about the drop servicing model.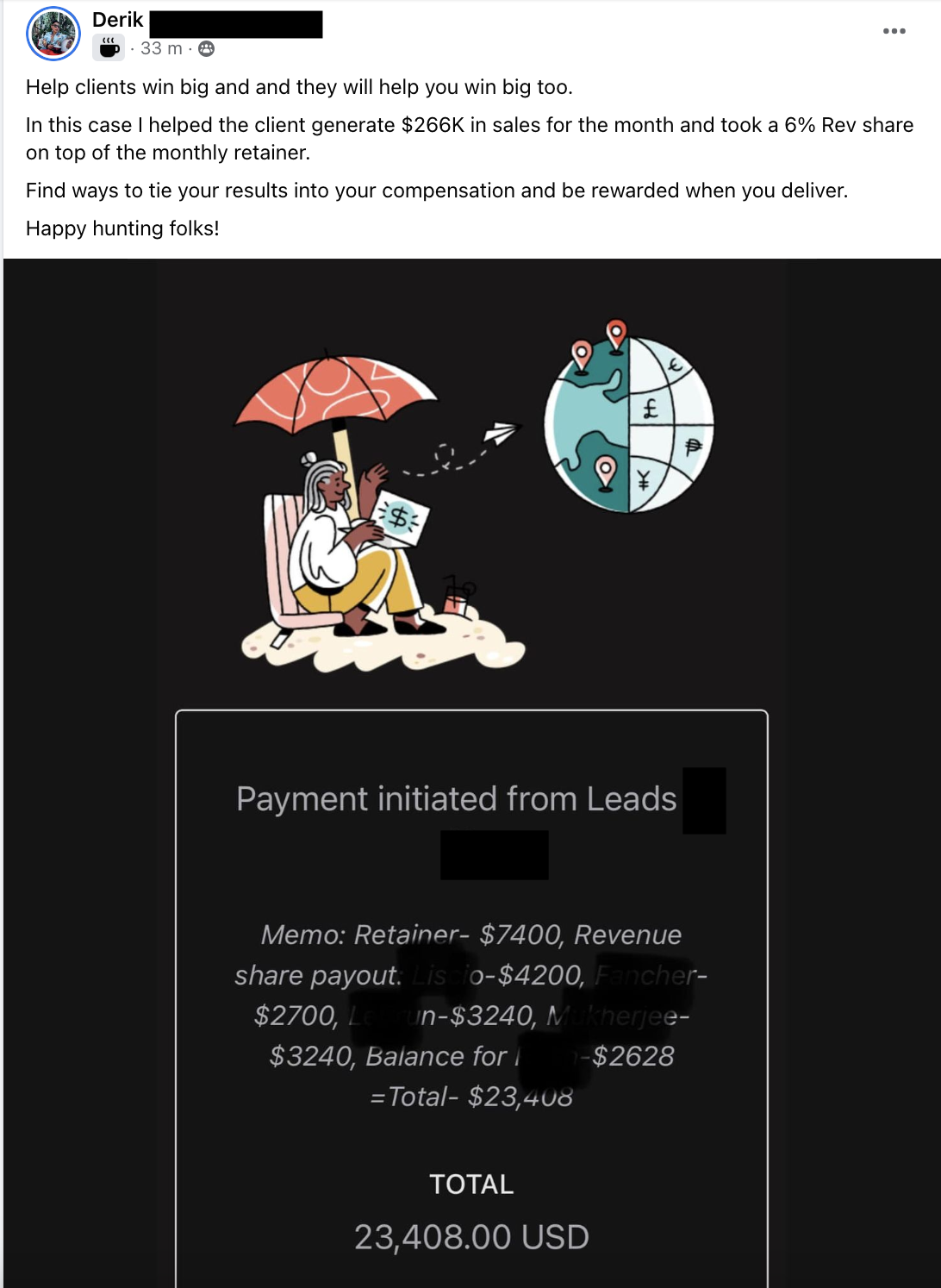 Side Hustle Idea #6 Airbnb
I don't know about you, but whenever I book a trip abroad, I hardly ever think about booking a hotel anymore. My first choice is always Airbnb. It's cheaper than hotels, and the rooms are always so much nicer. Airbnb is such a huge market right now, and so many people are earning life-changing amounts of money with their spare rooms.
To show you just how much some people are making from Airbnb, I'd like to introduce you to a guy called Chi Ta. Now Ta is making millions of dollars a year in profit through his Airbnb arbitrage business, and it's pretty much fully automated, meaning he can sit and chill whilst his bank balance grows uncontrollably. 
If you're watching this video, you're probably not quite at arbitrage level yet, and that's okay! There are plenty of other ways to get started in this space. The easiest way is to simply list a spare room on Airbnb. If you've got some spare space and you live in a popular destination, people are going to jump on the chance for somewhere cheap to stay. Just make sure you check with your landlord or building manager before you accept anyone.
Or, you could take this a step further and rent out an entire apartment. But instead of leaving the place as is, make it unique by building a home cinema or having a Game of Thrones theme or something interesting like that. This way, you're going to be able to create much higher demand and charge way more because your listing is so unique. 
I get that this method isn't for everyone because you do have to have a bit of cash to spend upfront. But if you can afford it, renting on Airbnb is one of the most profitable side hustles out there.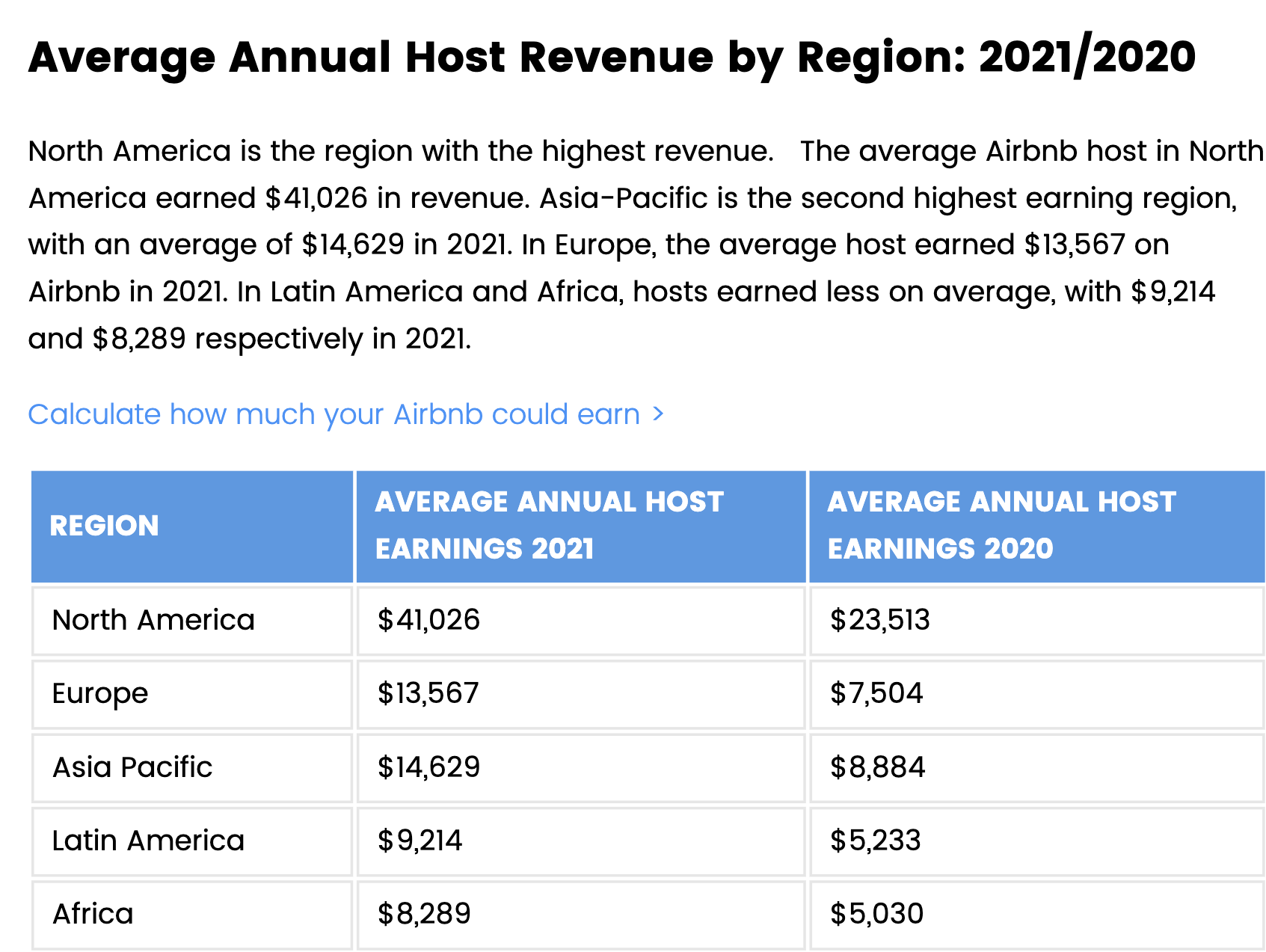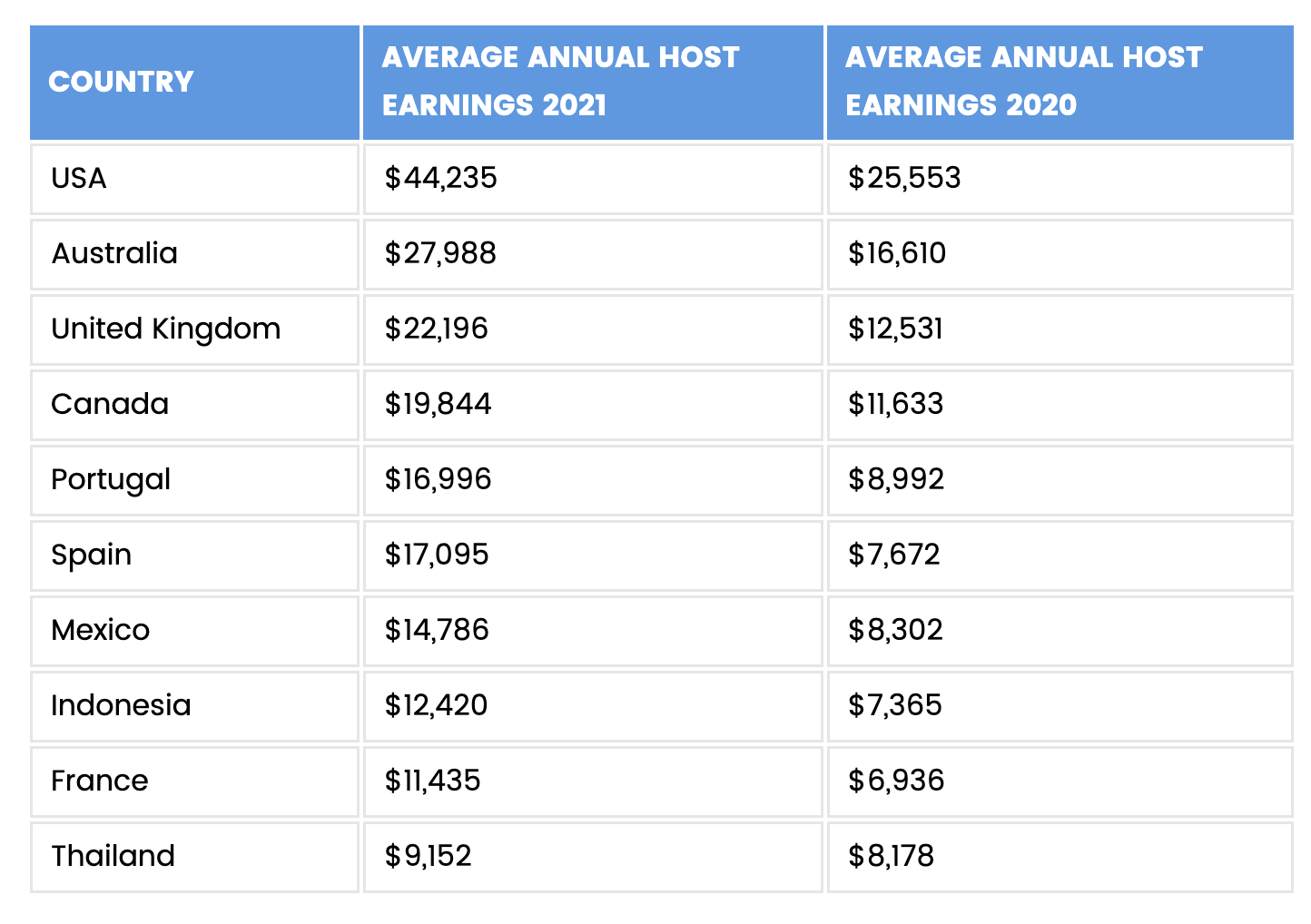 Side Hustle Idea #7 Tutoring
The online tutoring space is starting to grow exponentially. And I'm not exaggerating when I say that the global private tutoring market is set to reach $201.8 billion by 2026! Right now is the perfect time to get a slice of this pie and kick your side hustle into overdrive.
Starting a tutoring service is pretty awesome because it basically allows you to sell your knowledge to others. Now, when I talk about tutoring, most people immediately think of academic tutoring. This is completely fine, but I want to take a different angle in this video. Why not tutor people in your favorite hobby instead? If you love card magic, teach card magic. If you love dog training, teach people how to train dogs. I assure you, the market is out there for anything, especially if you take your services online.
When you think about it, this model makes so much more sense than tutoring someone about math or science. For one, you're in a much better position to teach someone about something you're an actual expert in, as opposed to something that you did okay in at school. And secondly, you're gonna have so much more fun teaching people about something you're actually passionate about. If you get it right, this side hustle isn't even going to feel like work!
Getting into online tutoring is much simpler than you might think too. You've got a personal network, so ask around! You'll be surprised at just how many people you can contact if you swallow your pride and ask your friends, your friends' friends, and even your parent's friends if they want tutoring on a specific thing. And once you've exhausted your personal network, reach out to other prospects on sites like Superprof. The possibilities are endless!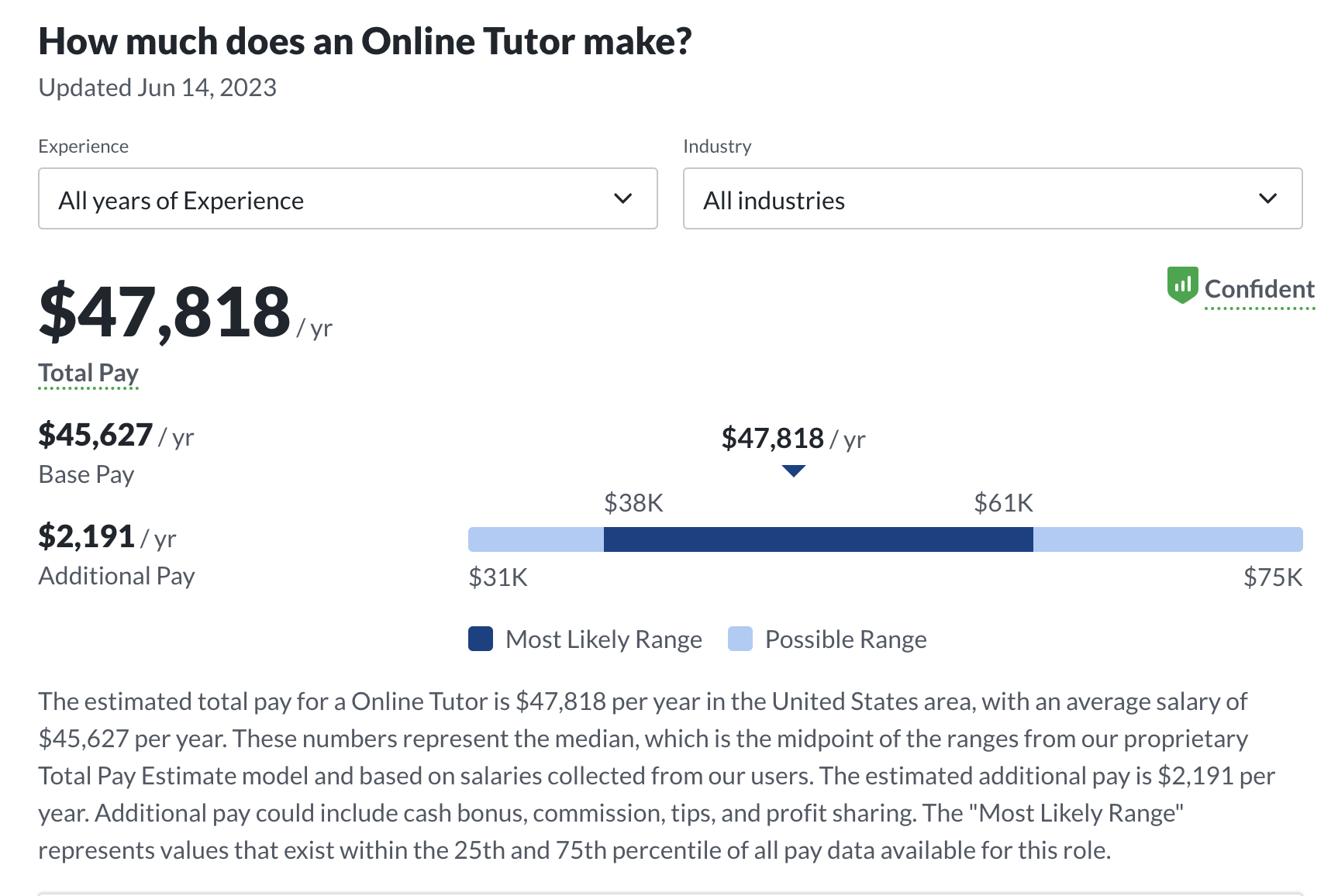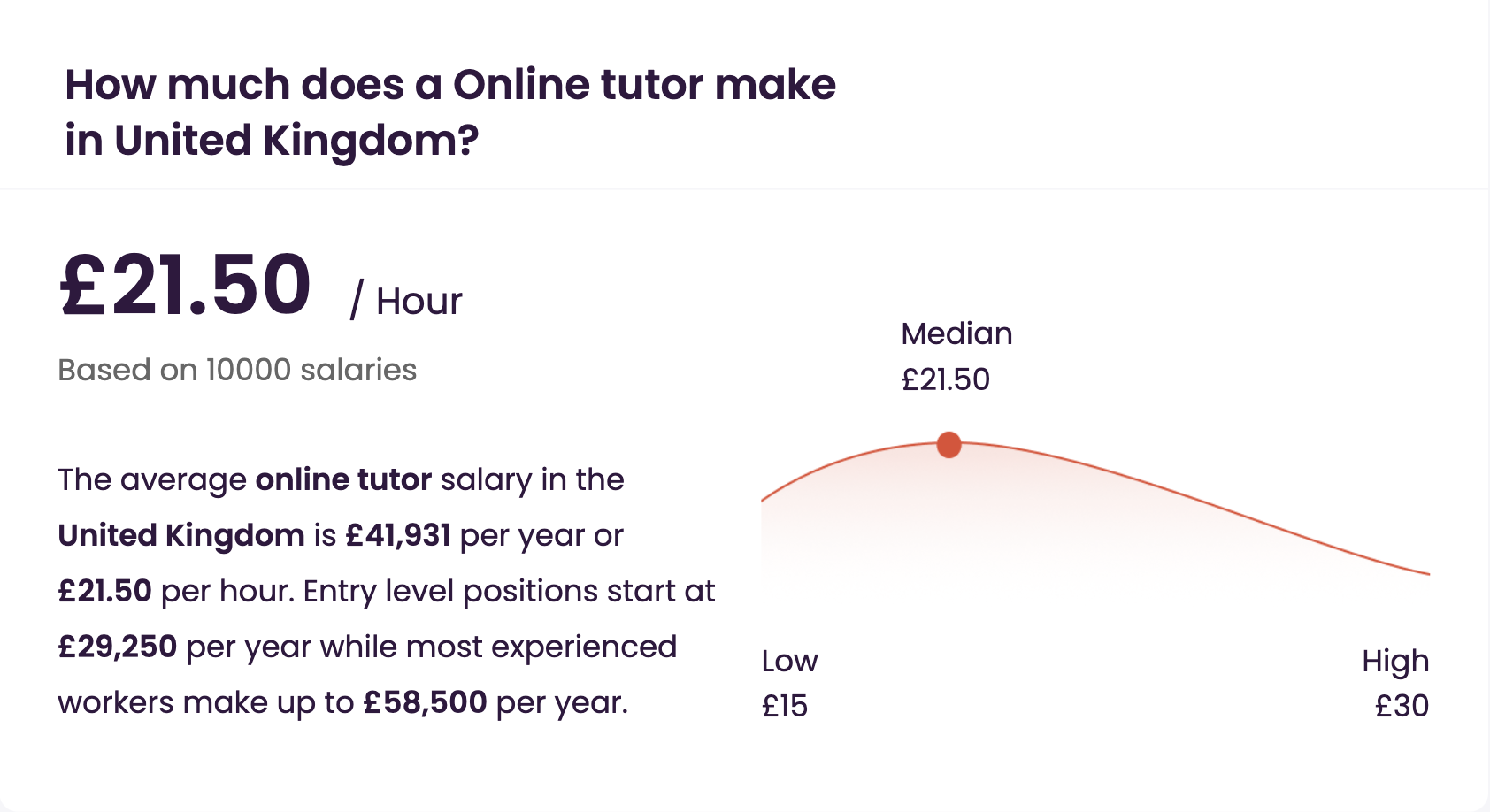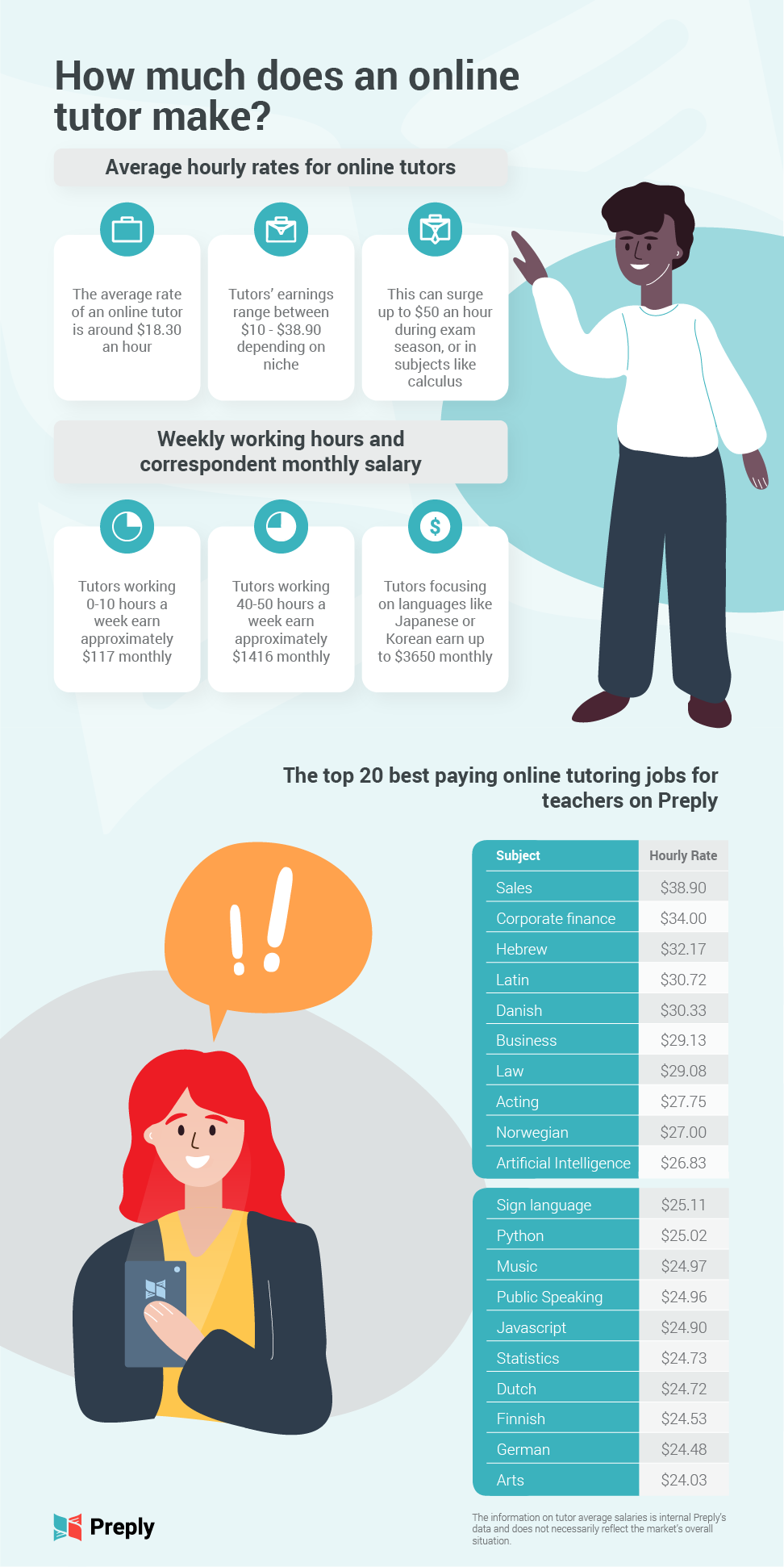 Side Hustle Idea #8 Dropshipping
Dropshipping is one of the riskiest side hustles to start on this list. But if you get it right, it can make you so much money. I've seen so many young entrepreneurs outearn their parents through dropshipping, and this is a great one to start if you want to earn money but you don't want to put yourself out there on social media or YouTube. For instance, when she was 19 years old, a girl called Emma Cunningham earned over $1 million in her first year of dropshipping alone! And right now, she's making multiple seven-figures every year from dropshipping. If you can put in the work, a dropshipping side hustle could literally replace your full-time income in just a few months. 
The basic formula for dropshipping is to find a product from a wholesale site like Alibaba. Then, promote that product on a website and social media for a higher price, fulfill the orders, and keep the difference. It's hard to find a product that sells, but once you do, the money will roll in quicker than you could imagine. Oh, and the best part? You never even need to see the product!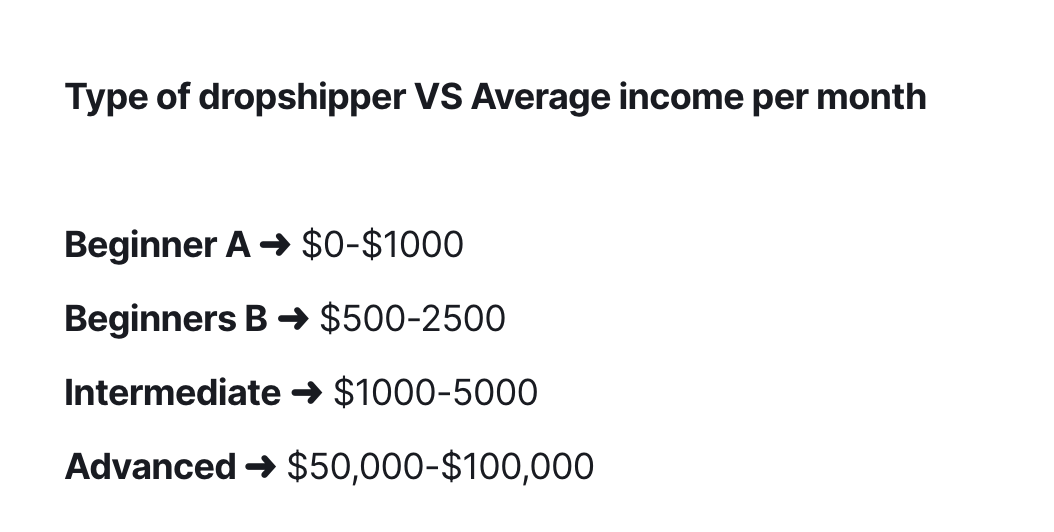 Side Hustle Idea #9 Social Media Management 
If a business has any chance of success in 2023, it needs to have an online presence. To put this into perspective, a recent survey found that nine in ten businesses found that social media marketing was a significant contributor to their sales. But here's the thing. A lot of small business owners don't have the time or the money to worry about posting on TikTok twice a day at the right time to 'trick the algorithm' and get more followers. You can provide value to these one-in-ten businesses by offering to manage their social channels for them in exchange for a weekly or monthly fee.
Social media management covers everything from creating the content to posting it to studying analytics and preparing a content plan. The more work you do, the more money you can charge, and you don't even need to be an expert. As long as you've used social media, you're gonna have a better clue of how to reach an audience than a lot of business owners- trust me, I've seen how these guys work!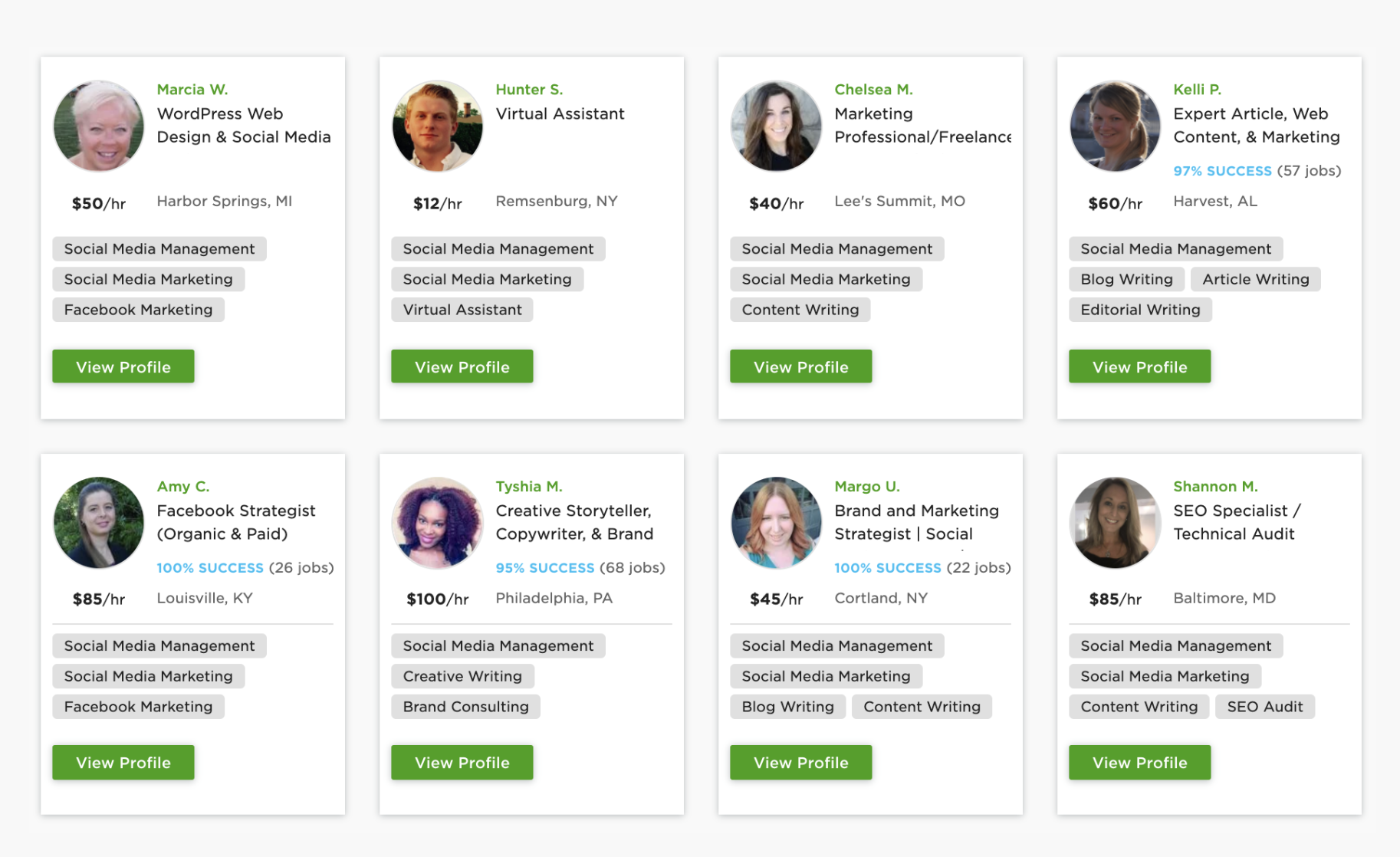 Side Hustle Idea #10 Start an Email Newsletter

To put the potential value of an email newsletter into perspective, I'd like to share a quick story with you. During his time at university, Alex Lieberman started a newsletter that was later named 'Morning Brew'. Fast forward a few years, and he sold this newsletter for $75 million. Yeah, let that sink in.
Growing an email newsletter is going to take a while, but the process is pretty simple. Just sign up on a platform like Mailchimp, and start posting content whenever you can. It's best to pick a niche that actually interests you because otherwise, you're never going to stay consistent. 
As your audience grows, you'll be able to monetize with affiliate links, partnerships, or even promoting your own product. And maybe one day, you'll also be able to sell your newsletter for six or seven figures.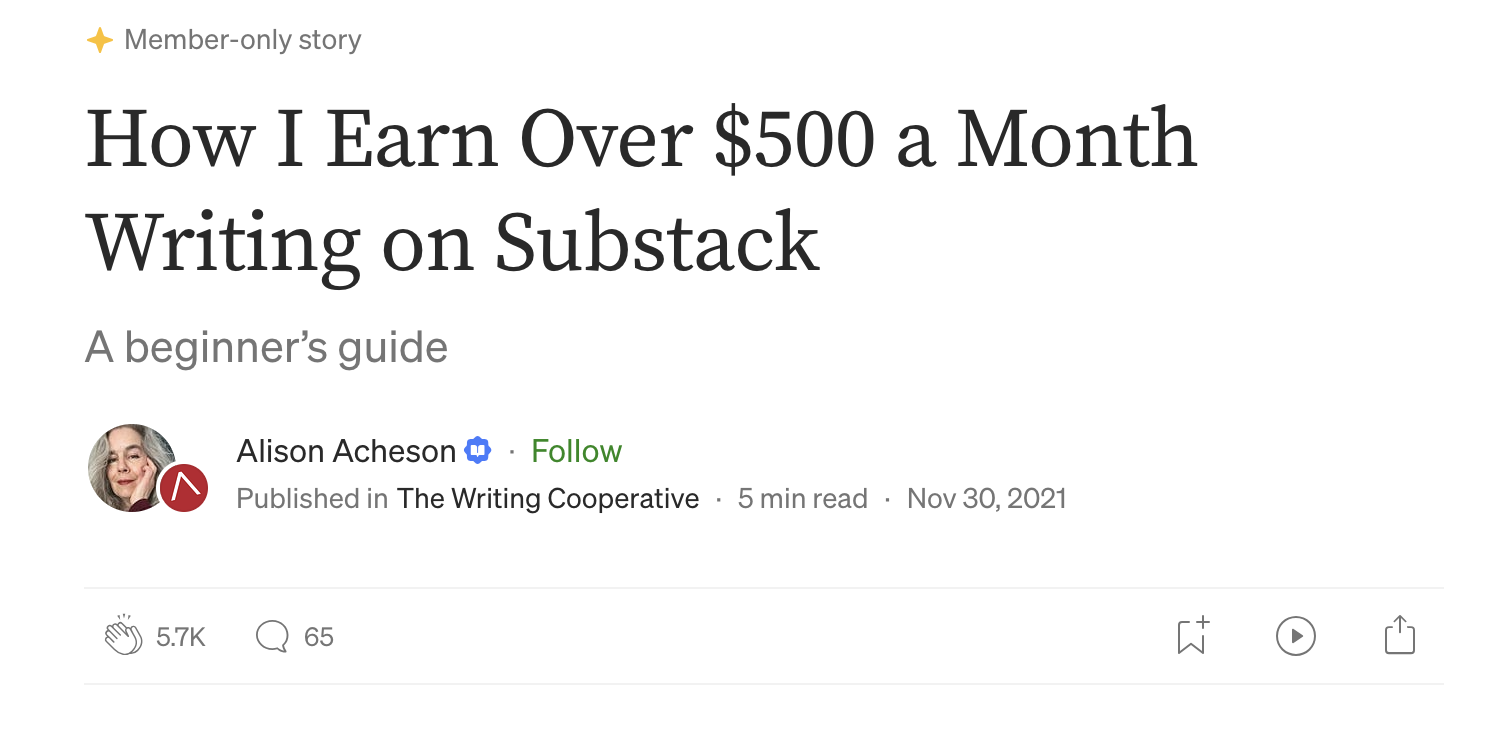 Side Hustle Idea #11 Start a Blog
If love writing, starting a blog is a great side hustle to begin. All you need is a laptop and a topic you're passionate about, and you can get started. Content writing differs from copywriting because instead of trying to sell someone something directly, you're just trying to deliver information or convey your opinion. Monetization comes once you've grown an audience. A lot of bloggers sign up for affiliate schemes, for example, which is a pretty good place to start.
The great thing about starting a blog is that it's very cheap to run. You can set up a website for like $50, and then you can post content to your heart's content. You also don't have to put your face on the internet, meaning you can make money without anyone ever knowing who you are! Blogging is also a great way to learn how to connect with an audience, which is a skill that can translate to a lot of money in your future side hustles and businesses.
A blog will also become a valuable asset over time, that you can sell for six figures, or maybe even more than that. For example, the blog TechCrunch sold for $30 million after just five years of content creation. And the developers didn't do anything crazy. They posted regularly, connected with their audience, and monetized where they could. Just imagine what you could sell a blog for if you stayed consistent with it.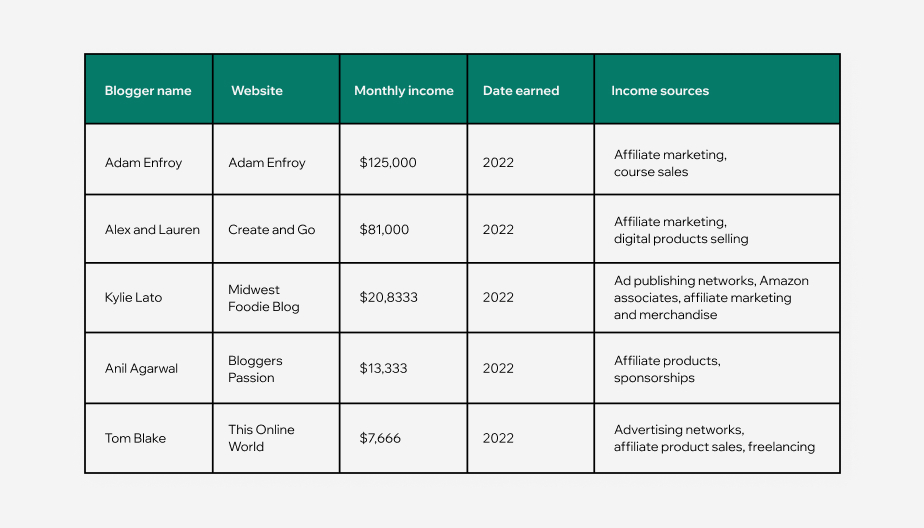 Side Hustle Idea #12 Start a YouTube Channel
If you're not a natural writer, why not grow an audience via YouTube? YouTube is one of the biggest media platforms in the world, and if you can put the time, effort, and energy into creating high-quality videos that provide actual value to an audience, you're going to make money. A lot of money.
There are almost too many examples of YouTube millionaires for me to pick. I mean, take a look at Mr. Beast. Last year, this guy made a reported $110 million from YouTube alone. Other influencers like KSI and Logan Paul have been able to use their presence on YouTube to launch a drinks brand that's now worth in the region of $1 billion!
When you start out your channel, your content is going to be terrible. But, as you gain more experience and start to learn what works, people are going to be more interested in what you have to say. And once you've got an audience's attention, you'll be able to make a profit. 
But don't think YouTube is going to make you rich in a few weeks. It's probably going to take a couple of years of consistent posting before you see any kind of returns. Though, once you put that time in, the money will start multiplying before you even know what's hit you. Trust me, there are people making hundreds of thousands a month from relatively small channels. If you're willing to make the sacrifice, you can too.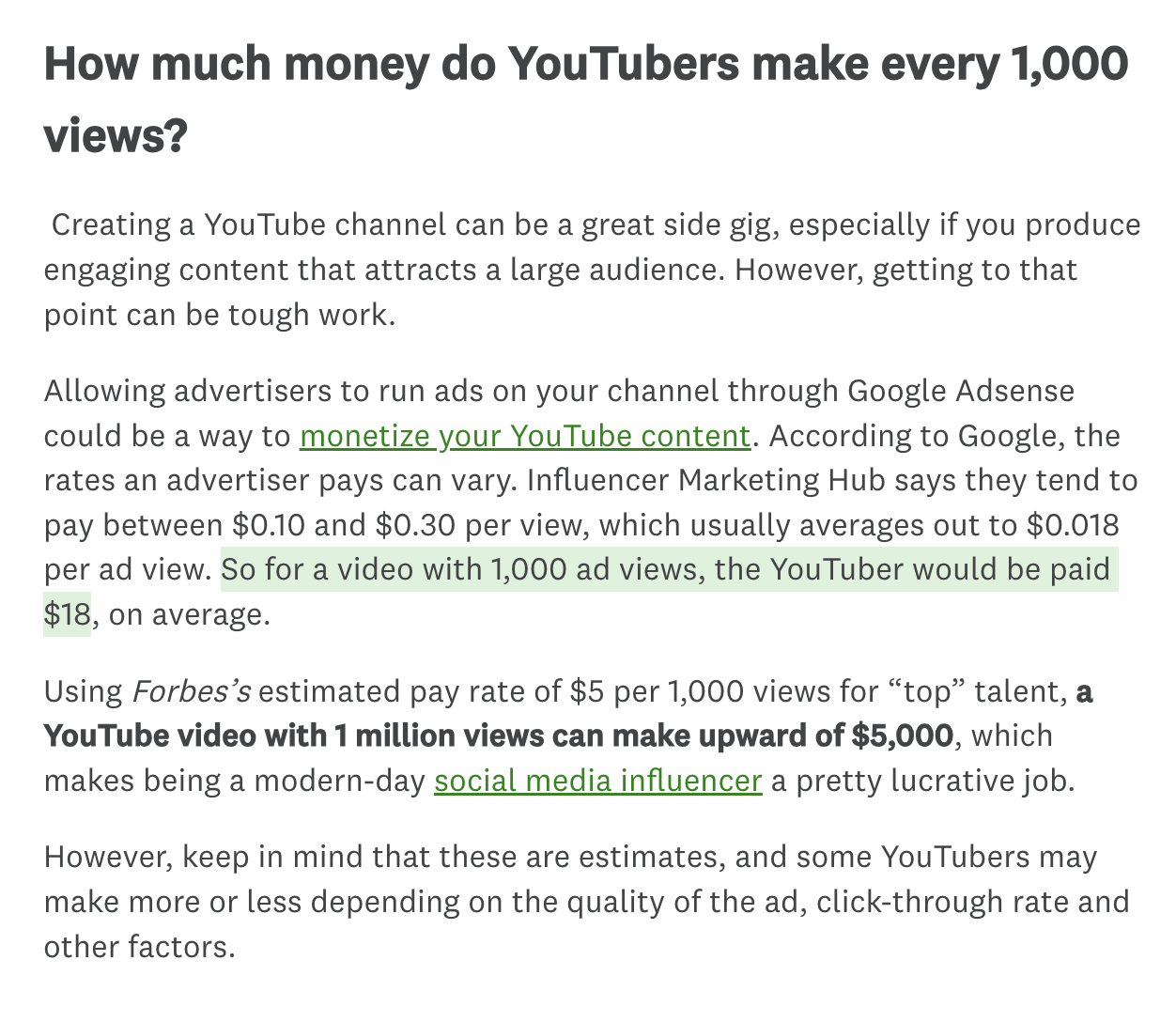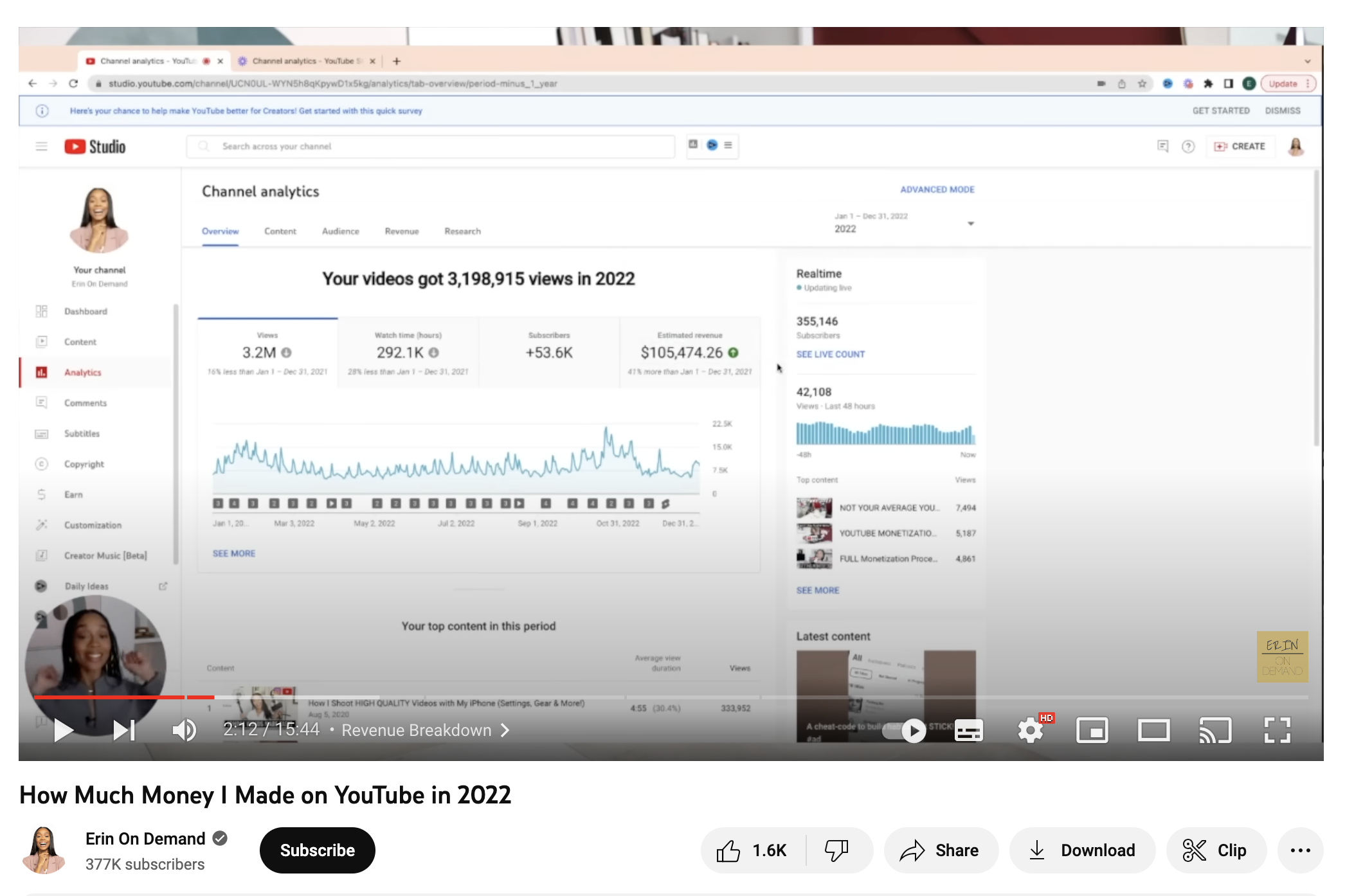 Side Hustle Idea #13 Create and Sell a Product
Selling a product is the bread and butter of business, right? However, so many people shy away from starting a product-based side hustle because they think it's far too risky or they're not clever enough to create something that will sell. Well, here's the thing. You don't have to be the next Steve Jobs to launch a successful product. You don't even need to create a physical product. I mean, I've seen people earn hundreds of thousands of dollars from selling simple online templates and ebooks. Take Katya Varbanova, for example. She made $1.4 million by selling Canva templates by working just ten hours a week!
Building a product isn't as hard as you might think. If you're a student, create some revision templates that other students could use to save time. If you're an accountant, design a template to help others manage their books. If you're a builder, come up with a product to stop other builders' jeans from slipping down all the time! What I'm trying to show you is that you don't have to reinvent the wheel to come up with a winning product, and there is always something that you can design that will bring value to others. 
The success or failure of creating a product is really going to come down to your marketing. Of course, you're going to need a good product, but it really doesn't have to be revolutionary. You can quite easily sell an 'average' product with stellar marketing, but it's a lot harder to make money the other way around.
To sell a product, you'll need a website and ads. A good website should contain pictures of your product, along with great descriptions and testimonials. And if you want good ads that will get the right people to buy, writing good copy is key.
This isn't the cheapest side hustle to start. But, if you really go all in with your financial and intellectual resources, you're going to see great returns.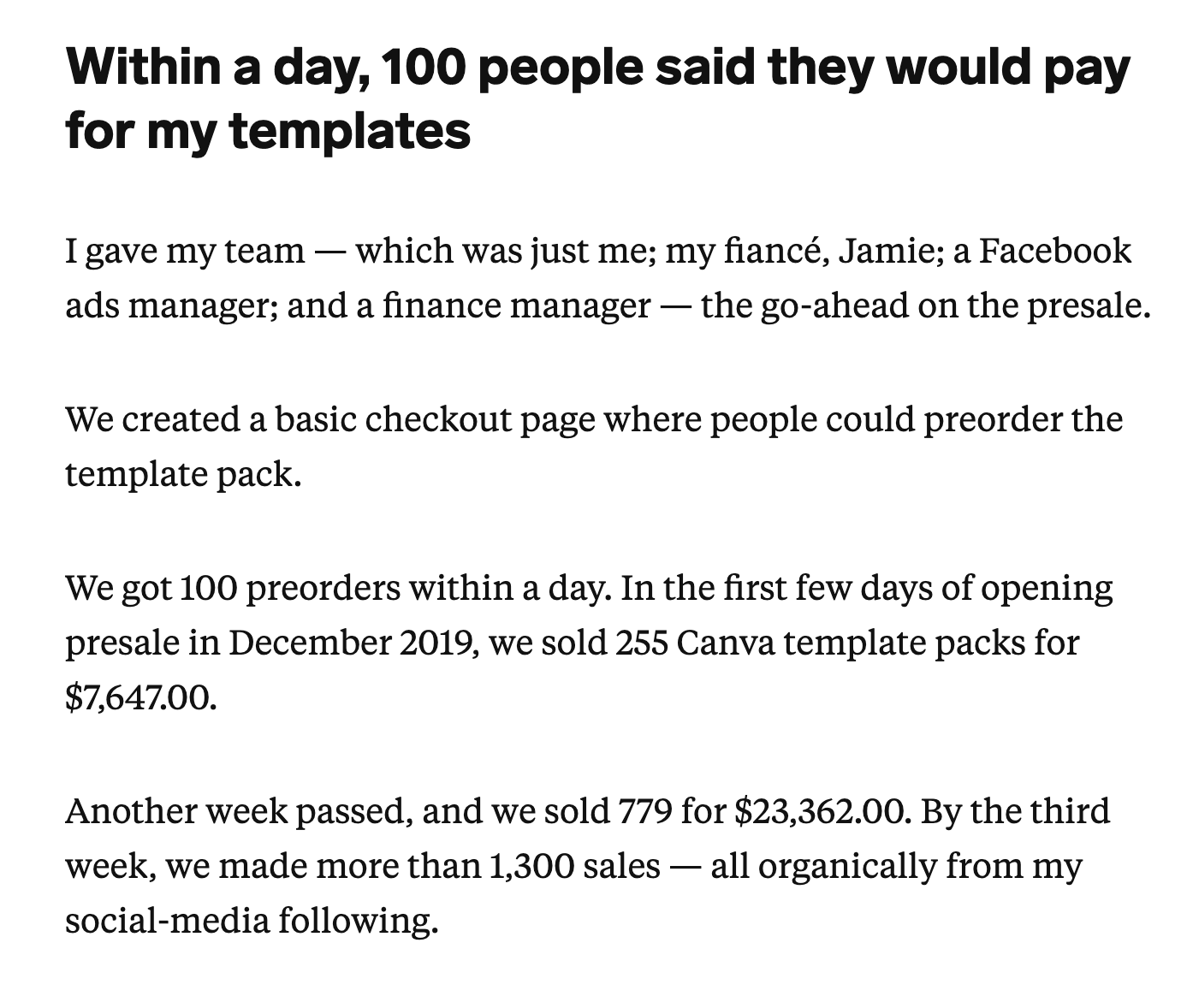 Side Hustle Idea #14 Wash Cars
Look, business isn't always pretty or complex, and sometimes the tried and tested models are the most profitable, just like washing cars. Now, I'm about to share a secret with you that's going to make this side hustle infinitely more profitable, so listen up. When you do land a sale, offer to wash their car again once or twice a month for a fixed fee. This is gonna turn your one-time gig into recurring income, allowing you to earn so much more money over time. And if you really want to take this side hustle to the next level, hire an employee or two to wash the cars for you. This will mean that you can take on a lot more work and ultimately make a lot more money.
If you don't believe me, let's break it down. Let's say you charge $20 per car you wash. Each time you land a client, you agree to come and wash their car two times a month for $40. Over time, you land 50 clients, which equates to about three or four car washes a day. If you could do this, you'd be earning an extra $2,000 a month- think of all you could do with that.
Oh, and one final tip. Go and offer to wash the most expensive cars you can find- the people who own these are more likely to give good tips, and if you can land a connection with someone who owns a Ferrari, well, that's just a bonus, right?

Side Hustle Idea #15 TaskRabbit
If you're good with your hands, TaskRabbit is an awesome side hustle to start this year. TaskRabbit is an app that connects people who need manual labor jobs done with people who can actually do manual labor. This includes everything from assembling furniture to helping people move in. The jobs pay pretty well, and depending on where you live, there's always going to be work available. You'll typically be paid $20-60, depending on the project, which is pretty decent considering that the work is normally pretty easy. This is a great side hustle to build your bank balance, so you can start branching out into some kind of passive income idea, like affiliate marketing.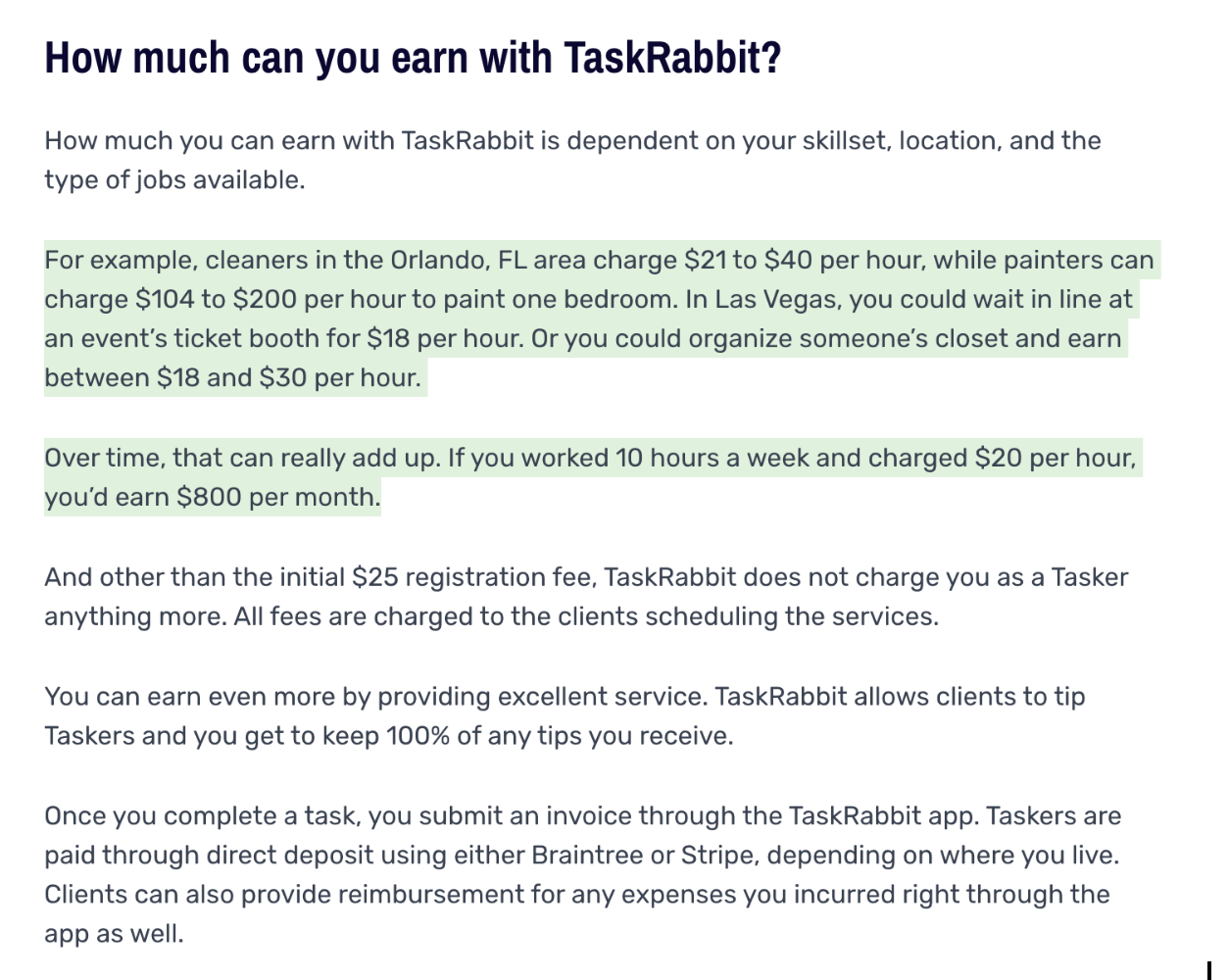 Side Hustle Idea #16 Online Coaching
Everyone wants to be in shape these days, but most people don't have the knowledge or self-discipline to get themselves in shape. If you are in shape and know a thing or two about the gym, you could offer online coaching services to these people for a fee. Online coaching is generally a much better idea than in-person coaching because you can take on so many more clients. You can also charge less per client than an in-person coach would, making your offers more attractive than your competition.
If you want to see how far online coaching can take you, just take a look at the Keto King, Brandon Carter. This guy was on the poverty line, working 12 hours a day for years. But then, he started an online coaching business, and now he's making multiple seven figures a year and flexing his money on all of us!

Oh, and here's an awesome secret about online coaching. The 'custom plans and meals' that you give to your clients can all be very similar. So, once you've created your initial plan, most of the upfront work will be done, and you can just focus on getting clients and making sales. 
Side Hustle Idea #17 eBay Flipping
If you've ever watched a Gary Vee video, I'm sure you've heard the word 'flipping' about a million times. I mean, the guy is obsessed, right? Jokes aside, eBay flipping is one of the best ways for anyone to make their first dollar online, and there's actually a lot of potential to earn multiple figures per month. Take Rob and Melissa Stephenson. This couple managed to out-earn their joint full-time income by going to thrift stores and selling pretty much anything they could find on eBay.
So the premise of flipping is pretty simple. Buy a product at a low price, sell it for a higher price, keep the difference. You can do this with literally everything, from vintage clothes to entire cars. But if you want to stand out from the rest, I've got a few tips for you.
Firstly, I want you to add value to every single item you sell. Maybe you love watches. Well, instead of just trying to sell a watch for more than you paid for it, why not buy broken watches, repair them, and then sell them for more? Or, if you love fashion, buy beaten-up vintage clothes, stitch them up, and then sell them. This way, flipping doesn't feel 'scammy' because you're actually enhancing a product, so a customer is more likely to pay more money for it.
Secondly, I want you to make your listings look as professional as possible. People buy primarily off of how the pictures look, so if your listings look better than everyone else's, you're going to make sales. Let's say you're selling clothes. Invest in a mannequin to model them- I guarantee that investment will pay off. Or, if you're flipping cars, take them to a good valet service beforehand. Trust me, your flipping side hustle will be more profitable if you put a little more work in than everyone else.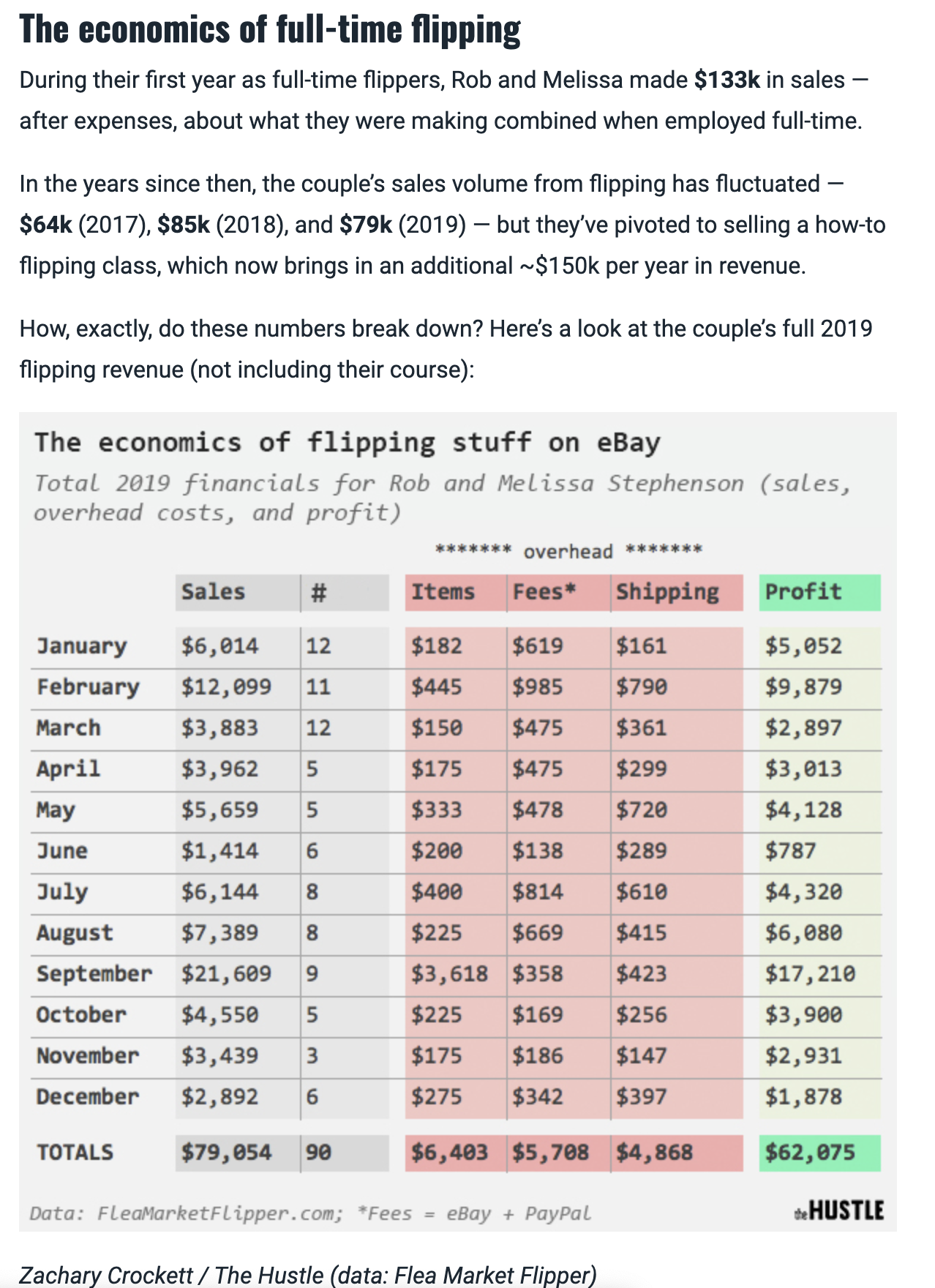 Side Hustle Idea #18 Website Design
In 2023, it would seem pretty ridiculous for any business to not have a website, right? Well, you might think so, but it's actually surprising just how many businesses don't yet have a website. In fact, a recent survey found that around 28% of small businesses have never had a website. If you're tech-savvy, you can help these guys out by offering to design their websites for them. Even if a business does have a website, it might be absolutely rubbish, so you could politely offer to make it better for them.
Now, when it comes to marketing your design services, I want you to explain the benefits of having a website rather than the features. So, instead of saying, 'This plugin is going to reduce your load speeds', say that the plugin will result in a better user experience, leading to more conversions and ultimately greater profits. If you sell the benefits, people will see the value that you can offer and hire you in a heartbeat.
The potential to make money from this side hustle is pretty good too. With the right project, you can earn literally thousands from designing one website. Just remember to always do your best work because if you provide more value than what you're charging for, you're more likely to get referrals and ultimately make more money.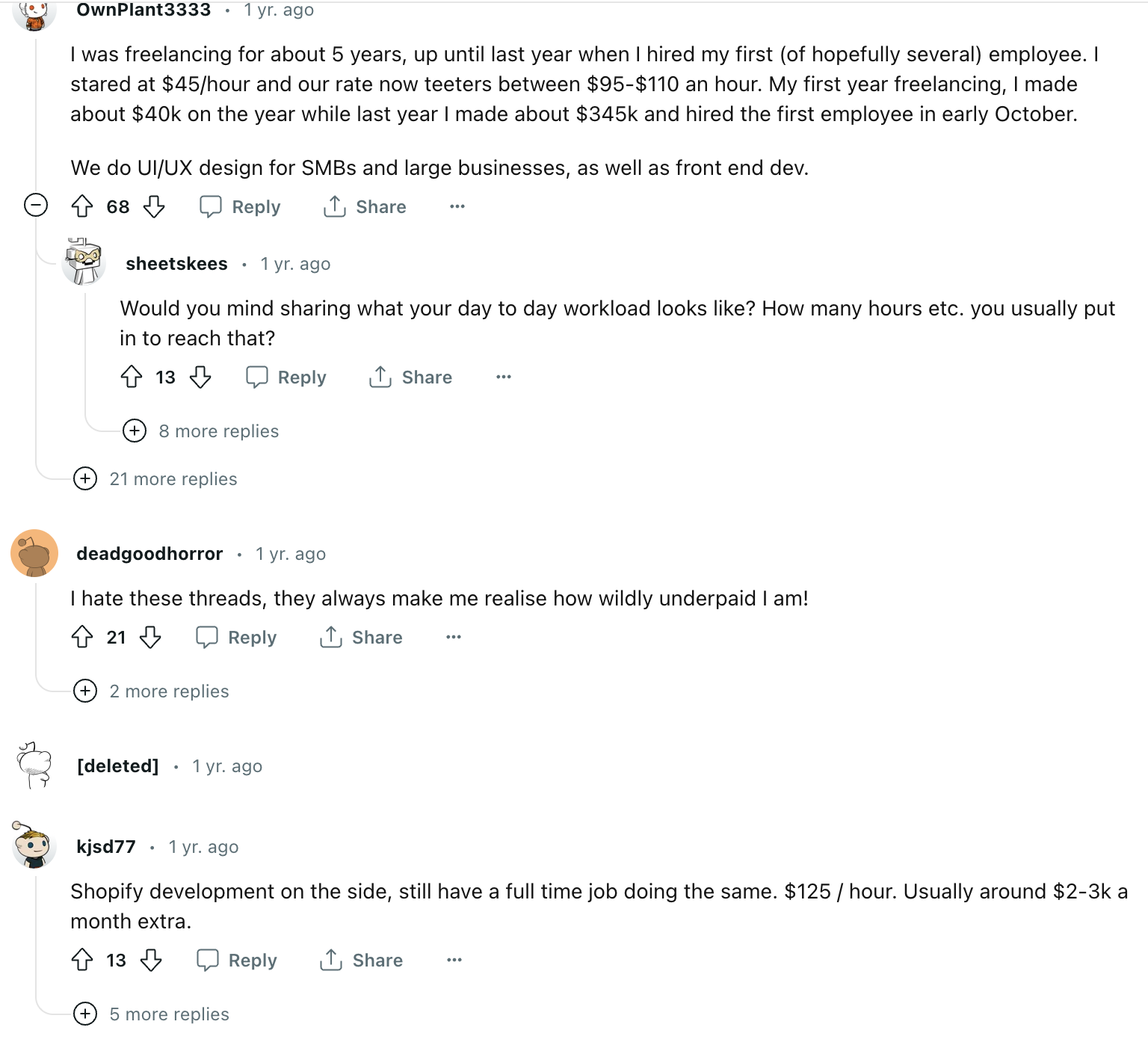 Side Hustle Idea #19 Drive Uber
Now, hustle culture kind of makes it seem like you have to have some kind of fancy online business or service to earn any kind of decent money. But I want to tell you a secret. That's just not the case. If you're starting out in your money-making journey, you don't need to be a business expert. A simple side hustle like driving Uber is an awesome way to bring in a little extra cash at the end of each month. If you live in a big city, the hours you can work are basically unlimited, and as long as you've got a car and a phone, you can fill in every spare hour giving people lifts. 
Pay does vary between cities and times etc, but you can expect to earn about $9-11 per hour on average. If you were to drive Uber for 4 hours a day on top of your job, that's an extra $1100 per month before tax. Put that in an index fund, and you're on your first step toward financial freedom.
Trust me, I've seen people make a very comfortable living just by driving Uber in their spare time.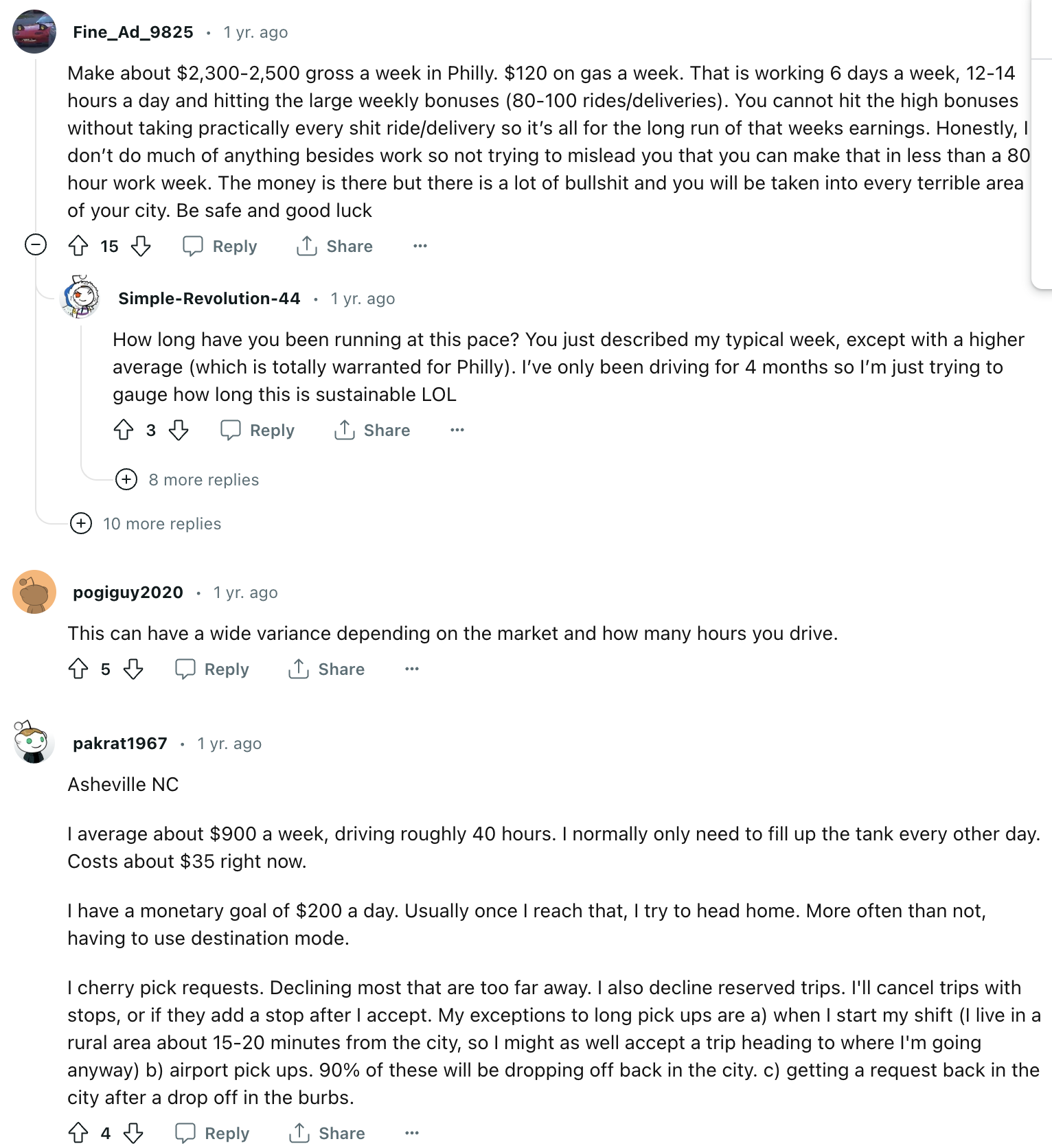 Side Hustle Idea #20 Create TikTok Content
TikTok might just be the most mind-numbing app on earth for business-minded people like you and me. But, when it comes to marketing your services and promoting your brand, literally nothing comes close to TikTok content. It was the most downloaded app in 2022, it generated over $800 million in consumer spending last year alone, and it has the highest engagement rate out of any social media app. You can use this to your advantage by offering content creation services to other businesses.
For example, let's say a local business has a podcast with really great soundbites. You could offer to repurpose these and make them into TikToks, helping them to spread their message to more ears and get more eyes on their products and services.
Alternatively, you could work on building your own TikTok profile because once you've got an audience who trusts you, making money is pretty easy. You could promote your affiliate links, create a digital product or run ads on your page. The possibilities are literally endless.